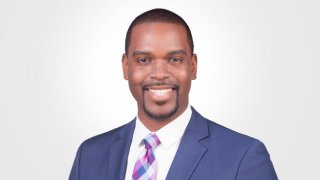 Join Today in the Bay's Marcus Washington at YWCA's Walk a Mile in Her Shoes, a lighthearted event to raise awareness about a serious issue, sexual assault and domestic violence.
Walk one mile anytime June 23rd through the 25th, in the safety of your home, around your neighborhood, or anywhere you can practice social distancing.
Every year in June, YWCA invites the community to walk the talk by showing up to walk one mile to demonstrate our collective commitment to end gender-based violence. Funds raised through this event provide critical and life-saving services to survivors. This year, YWCA's mission to end violence and support survivors is more important than ever.
YWCA Silicon Valley is looking for 1,100 people to participate. One for each survivor of sexual assault YWCA Silicon Valley will serve this year.
There are no boundaries! Plan your walk wherever you can practice social distancing. Think about walking one mile on your treadmill, around your neighborhood, up and down your stairs, or on your favorite trail. Watch this video for inspiration.
We will be "together" when we share photos on social media and tag #YWalk2020. TIP: If your social media accounts are public, tag @ywcasv and they will share your photos.
To register and donate, please click here.
WHEN: June 23-25, 2020
WHERE: Anywhere you can practice social distancing
Juneteenth in the Park Virtual Festival
Join Today in the Bay's Marcus Washington at Juneteenth in the Park, a virtual festival.
For over 38 years, the Juneteenth Festival in San Jose/Silicon Valley has averaged over 6,000 attendees. Entertainment has ranged from artists like Case, Jaguar Wright, Jon B., Reuben Studdard to groups like the Drifters with a wide range of local artists from Rap/Hip Hop to R&B, Gospel, and Jazz.
A wide variety of food, artwork, retailers, community services and local businesses are a major draw for event attendees. The festival embraces educating the community on a diverse range of information from health to educational and financial wealth. The virtual event is family-oriented with a variety of activities suitable for all ages.
WHEN: Saturday, June 13
12:00pm – 5:30pm
For more information, please click here.