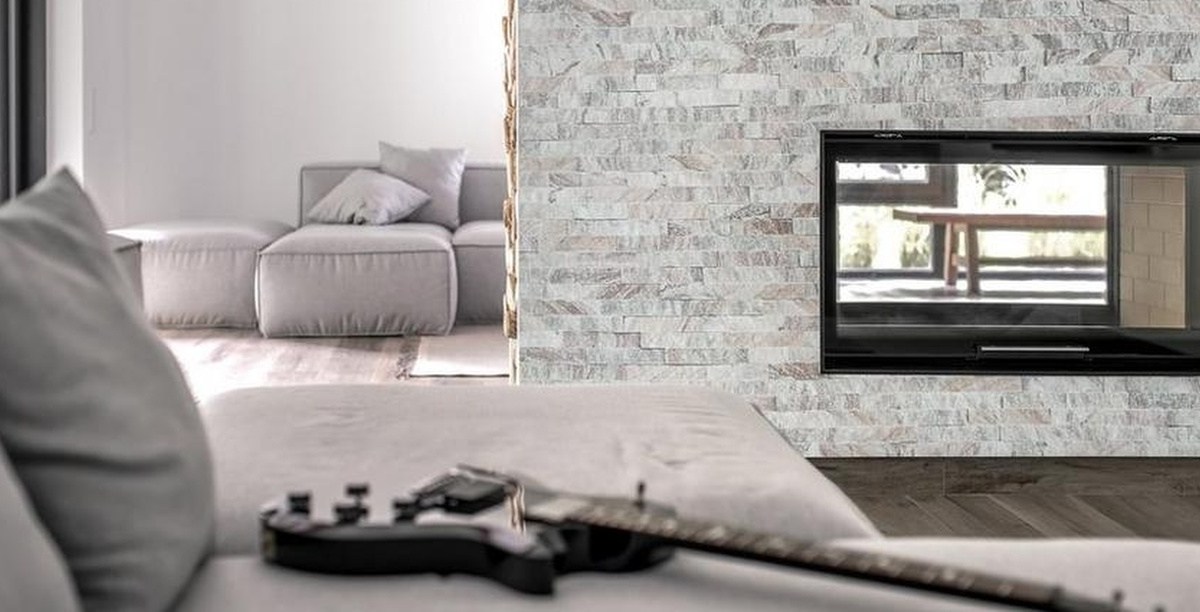 The natural-stone look
Just about everything has changed since the Stone Age except maybe one thing: Stone itself remains a popular building material and home design accent. It's timeless, really. And that goes for slate, travertine, limestone, and marble. And when real stone proves to be too pricey or needy (as in, needs too much upkeep), there's always porcelain. This type of ceramic performs quite well as a stone doppelgänger.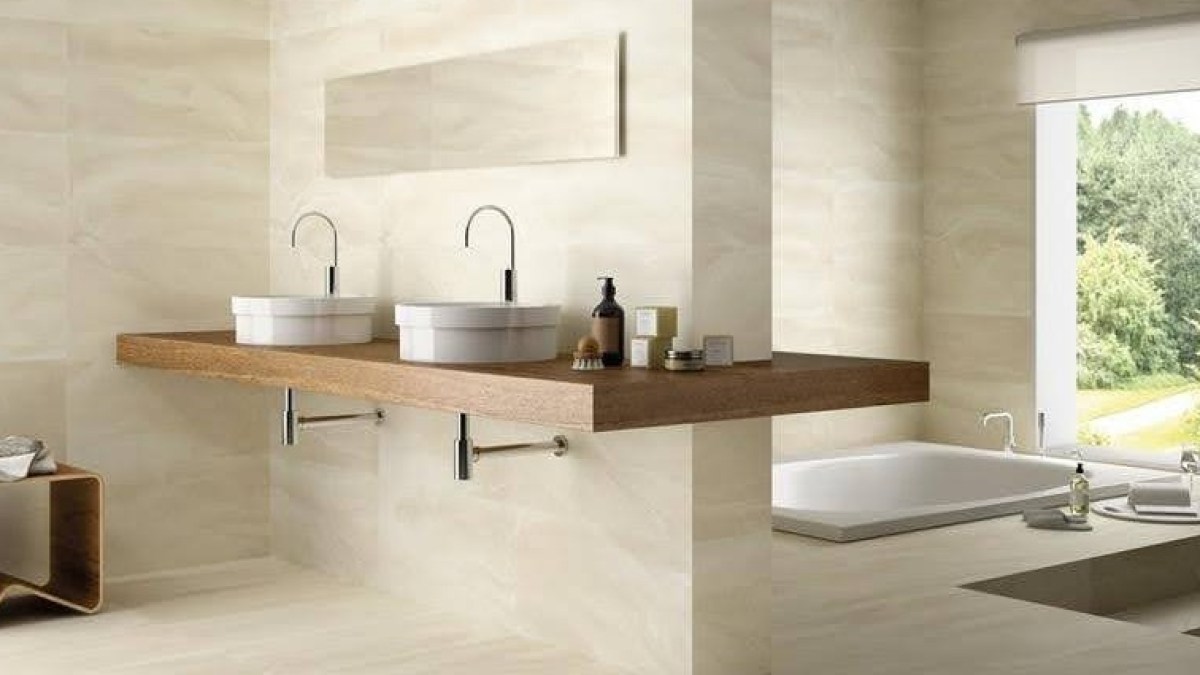 Warm tones
"Grey and white are still beloved by many people," notes Mary Boltz, a designer for Floor & Decor. "But a lot of our customer are saying, 'I want warmer tones.' So creams, taupes, gold—even browns—are becoming ever more popular these days." Really, the warmer tones make spaces look larger and more open while hues like honey provide a rich and cozy feel (consider honey wood). Look for warm whites, soft beige, and tan as they come into mainstream design.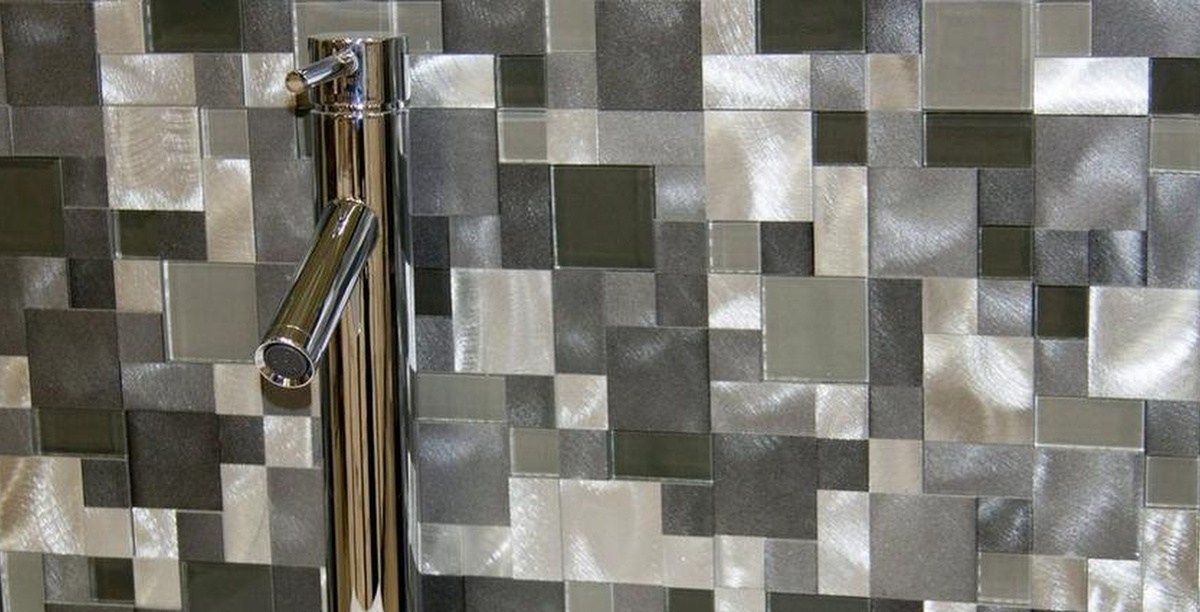 Metallic tiles
Metallic tile flooring is trending for bathroom floors and accent walls these days. Beyond the material itself, though, consider some factors: To create a shiny, reflective surface that glistens in natural light, go with natural gold, copper, and brass highlights. For a more organic feel, turn to neutral-toned metal finishes. Also know that brass, gold, and copper are warm metals; aluminum, silver, and stainless steel are cool. And when mixing metals, choose one dominant color and one accent color.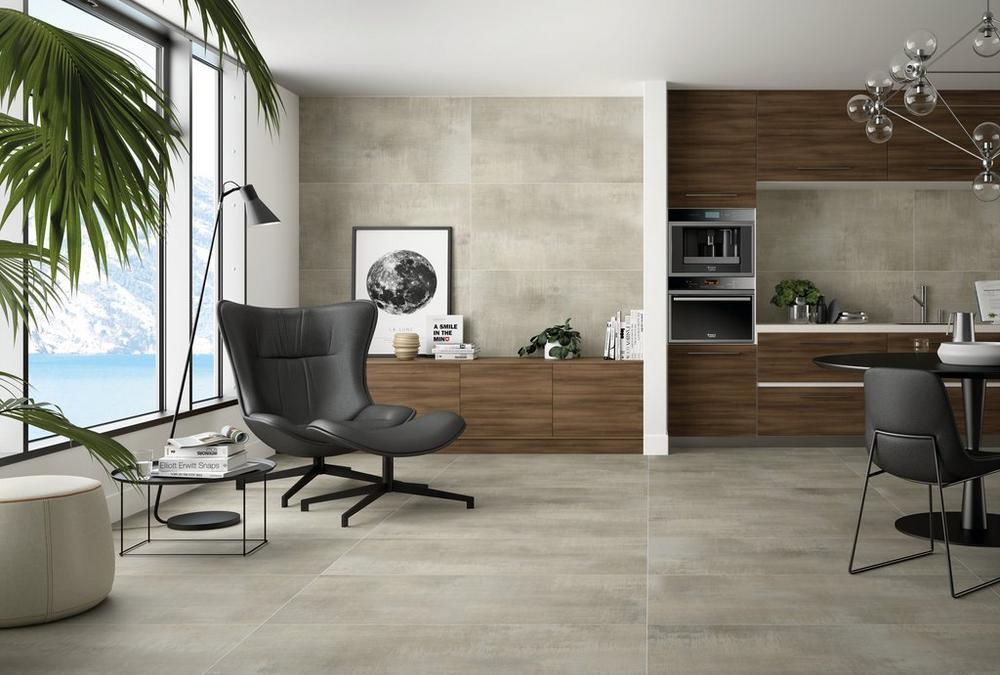 Large format planks and tiles
Sometimes bigger really is better—or can at least make your space look better (and bigger). Longer and wider wooden planks make kitchens look larger, more open, and less busy and create a sleek, modern vibe. And then there are bigger tiles. "When people say large format tile, they usually mean something that's 12 by 24 or larger," notes Boltz. "These days, that tile can be porcelain. It's popular because you can eliminate most of the grout lines in your space, and the grout line can be extremely slim, so it gives a nice, clean look to the space." Plus, less grout equals less maintenance.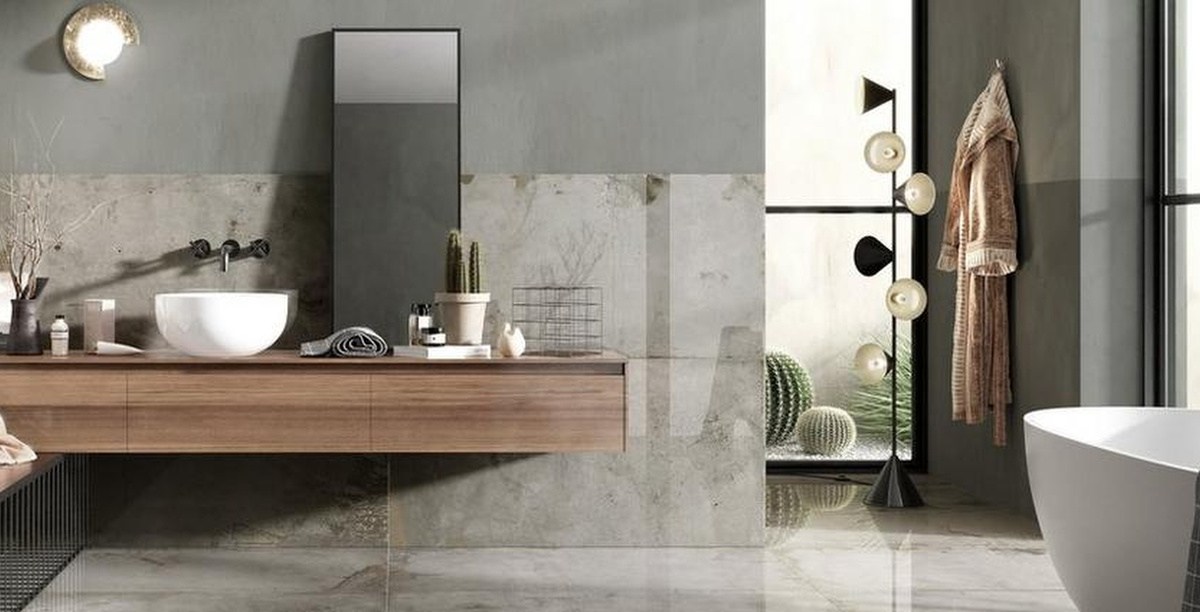 Bringing the outdoors in
Connecting with nature, we've realized, offers health, environmental, and economic benefits. And people are doing what they can to cement that connection. "Right now, we're seeing people bring nature indoors," says Boltz. One reason: Access to natural materials, such as varieties of wood, has increased. That's become increasingly evident in rooms such as bathrooms and kitchens. The bottom line: Surfaces and finishes that resemble raw materials help radiate the richness of nature.