Country star Blake Shelton is saving a set of tickets for a Westchester County fan who attempted to reach out to the "Voice" judge on Facebook after a life-threatening motorcycle accident kept him and his girlfriend from attending a show in Brooklyn earlier this year.
Shelton sent a video to Jonathan Daniels and Lindsay Baker Thursday offering to hook them up with tickets to a show in 2017 to make up for the Oct. 8 show the couple missed because Daniels was recovering from a crash that left him with broken bones, collapsed and punctured lungs, brain bleeding and a lacerated kidney, spleen and liver.
"I'm very sorry about the accident, and hope you recover soon and obviously I'm totally ready to give you tickets to whatever show you can make it to," Shelton said in the video. "And for God's sake, don't rush. Take your time getting well."
Shelton even upped the ante on Daniels' original request -- saying "for sure, I gotta' meet you guys."
Daniels, of Peekskill, addressed Shelton in a Facebook post on Nov. 7, saying that it he knew it "was a long shot but worth a try" to reach the "Sangria" singer. The post quickly went viral and was shared more than 400,000 times.
In the post, he said he bought tickets to a show at Barclays Center as a present for Baker's 23rd birthday. But on Sept. 15, the day after Baker's birthday, his motorcycle hit a car that pulled out in front of him and flung him into a telephone pole.
Due to his hospital stay, Daniels said that he and Baker weren't able to make it to the concert. He said in the post that he hasn't fully recovered from his injuries, and Baker is taking him on trips to the doctor and has to help him shower, eat and walk.
"I was just hoping maybe you would see this letter and help me give her the birthday present she deserves," he said in the post. "All she wants is to see you in concert. It would just make her day and make her smile which is all I want to do!"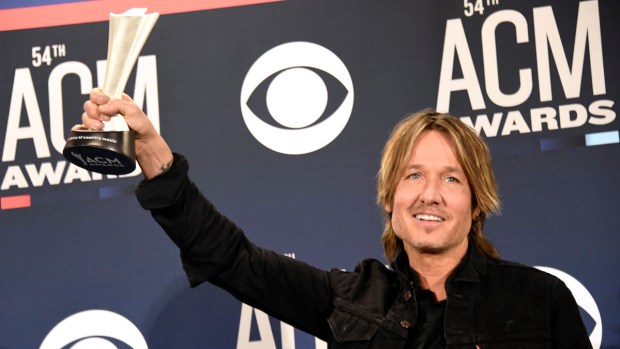 Keeping Up With Country Music Stars: ACM Awards and More
In the post Thursday showing Shelton's video, Daniels said he was "beyond grateful for everyone who helped us share this and get it to Blake!!"
"He is such an amazing man with a huge heart! Thank you everyone!!!" he said.