There's a new superhero in town and phone thieves should be aware!
Tennis champion Serena Williams revealed on her Facebook page Wednesday how a quiet dinner in a restaurant turned into a street chase in order to reclaim her stolen phone. The post—tagged with the names of her sister Venus and fellow player Caroline Wozniacki—features Williams wearing a Supergirl costume.
"Soooooo yesterday at dinner the CRAZIEST THING happened to me," Williams (who doesn't reveal the location or name of the restaurant) begins the entertaining entry. "I was sitting enjoying some Chinese food (delicious may I add) and this guy stands next to me."
The number one ranked female singles player goes on to describe how her "superhero" sense told her to keep an eye on the interloper. "My phone was sitting in the chair but I just didn't feel right. He was there too long. 'Is he a customer?' I thought 'Is he waiting on the bathroom?' nonetheless I tried to shake his this eerie feeling."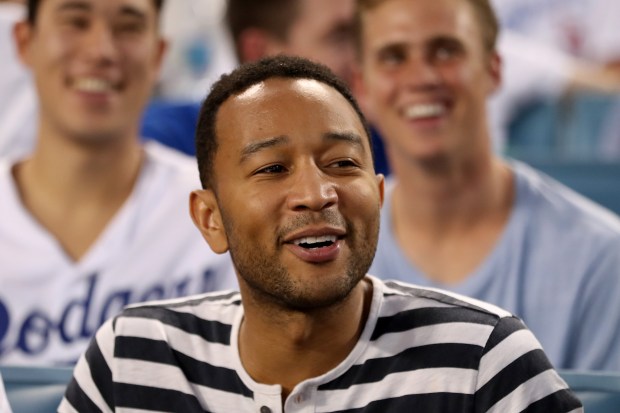 Celebs in the Stands: Legend, Hanks, Gaga at World Series
Turns out her "superhero" sense was as keen as her 118 mile-per-hour serve speed. Out of the corner of her eye Williams witnesses the thief grab her phone and exit the restaurant. Williams claims she looked at the chair and then shouted, "OMG that dude took my phone!"
Cue the superhero fanfare.
No doubt the thief wasn't expecting what came next as Williams says she "jumped up, weaved my way in and out of the cozy restaurant (leaping over a chair or two) and chased him down."
The Wimbeldon champ recounts how the would-be-robber began to run but she was too fast and "upon him in flash!" In what Williams describes as her "most menacing yet calm no nonsense voice" she asked the thief if he had "accidentally" taken her phone.
No doubt realizing the jig was up, Williams says the thief eventually said, "Gosh you know what I did! It was so confusing in there. I must have grabbed the wrong phone."
"I swiftly thanked him and left," Williams writes.
Mark it down as another victory for the self-described "SuperSerena"!
On returning to the restaurant Williams says she received a standing ovation from the patrons. Williams calls the encounter a "win for the ladies!" and feels proud for standing up to bullies.
"Superhero? Maybe? Or HELL YEA!!," Williams writes. "I've got the speed the jumps, the power, the body, the seduction, the sex appeal, the strength, the leadership and yet the calm to weather the storm. Always listen to your superhero inner voice. Always keep your things close! Fight for what's right. Stand for what you believe in! Be a superhero!"