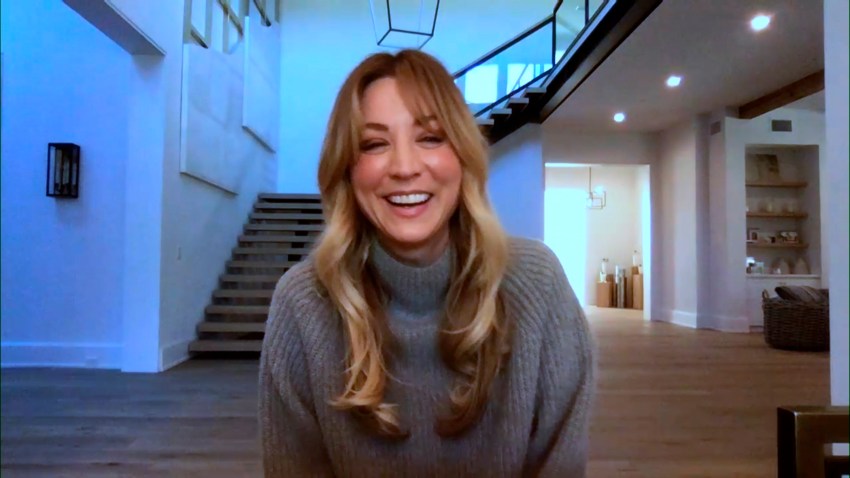 There's enough room in Hollywood for two Harley Quinns, at least according to Kaley Cuoco.
"The Big Bang Theory" alum is shutting down any rumors that she's at war with Margot Robbie over their shared DC Comics character.
Gossip spread in July that Cuoco, 35, and Robbie, 30, were feuding because they both portray Harley Quinn -- Cuoco on the small screen for the HBO Max TV show "Harley Quinn" and Robbie on the big screen in "Suicide Squad" and "Birds of Prey."
The Daily Mail circulated stories that the acclaimed actresses refused to work together at Comic-Con, claiming they didn't "like" each other.
But Cuoco is setting the record straight. She told Interview Magazine on Wednesday that the clash was totally fake.
"When Harley became kind of a big deal and then when 'Birds of Prey' came out, there were all these stories that me and Margot Robbie were feuding," she explained. "But I've never even met her. I love her."
"The Flight Attendant" star seemed to address The Daily Mail story directly when she said, "There was an article that came out that said we would not show up together at Comic-Con. We refused to be on the same stage together. Neither of us was even at Comic-Con, okay?"
She even went so far as to call the "Bombshell" Oscar nominee "cute." Seems their beef was over before it really began.
Back in 2019, Cuoco opened up about why she was drawn to the raunchy character. "Harley's iconic. She's a badass. She is female empowerment to a T," she said on a panel. "Leaving this guy, leaving the Joker and falling back in, it's like a real relationship. This stuff happens in real life."
This week, Cuoco faced another surge of rumors after her ex and "Big Bang" co-star Johnny Galecki effusively wished her a happy birthday on Nov. 30. The tea? Galecki had just ended things with his girlfriend of two years, which People reported earlier that day.
He and model Alaina Meyer welcomed their only son, Avery, one year ago on Nov. 23.
So although Cuoco married equestrian Karl Cook in 2018, Galecki's recent birthday message to "dear" Cuoco turned some heads, considering they split in 2009. He wrote on Instagram, "You know how much I adore you and respect you. I'm so proud of all you are doing and so happy with your happiness. But most of all, our friendship and partnership over the years," and added "XO, dear" for good measure.
The Penny to his Leonard wrote back, "LOVE YOU MOOKS!"
No word yet from Galecki on his breakup with Meyer.
Copyright E! Online