A Sonoma County man believes his foreign ex-wife duped him into marriage and used a law that protects immigrant spouses from domestic violence to file a false abuse claim and remain in the United States. The NBC Bay Area Investigative Unit has learned thousands of Americans may be in the same boat.
Ed Dorsaneo, and several other men who spoke to NBC stations on the East Coast, worry their wives are gaming the immigration system. They point to a provision in the Violence Against Women Act, or VAWA, which was designed to help abused immigrants petition for a green card without the knowledge of their American spouses.
The landmark law originally passed a quarter century ago with overwhelming bipartisan support. Many say it transformed the way the U.S. protects women from abuse. It's up for reauthorization in early December.
But Dorsaneo and others believe many immigrant wives and husbands are exploiting that law and filing false abuse claims.
FALLING IN LOVE
Dorsaneo met his former spouse in Kiev, Ukraine, in 2012 when he was on a break from a military contracting job in Afghanistan. The pair hit it off and started dating long distance.
"I'm looking for that long-term relationship," Dorsaneo told NBC Bay Area. "That someone to share a life with once I got out of where I was; if I make it out."
A year later, Dorsaneo proposed and brought his fiancée home to the North Bay, where they got married. But within a week of tying the knot, Dorsaneo says all intimacy stopped, and his wife moved out of their bedroom and demanded access to his bank accounts. He said he smelled a scam.
"It was horrible," he said. "It was having to come to the realization that, oh no, it's not only your dream not coming true. The nightmare's just beginning."
Dorsaneo believes his wife used him to obtain a green card. Marriage is one of the shortest paths to permanent residency in the United States, and Dorsaneo thinks his wife knew that.
Just three months after tying the knot, he filed for divorce, and his ex-wife left the state. But he later learned she cited "abuse by my U.S. citizen spouse" on a petition to stay in the country.
Dorsaneo vehemently denies any abuse occurred.
"Never," he said. "I never touched her in a violent or aggressive manner. I don't see any type of emotional abuse."
VIOLENCE AGAINST WOMEN ACT PETITIONS
To John Sampson, a retired federal immigration officer, Dorsaneo's story sounds like thousands he's heard before. For the past 10 years, he's worked as a private investigator specializing in marriage fraud and says he's been contacted by roughly 2,000 Americans who believe they were duped into marriage by foreign spouses.
"It's ridiculous. I see it almost on a daily basis," said Sampson, who spent nearly four decades working in federal immigration.
Sampson says a thorough investigation of VAWA petitions should involve talking to both sides, but that doesn't happen. Since the claims are confidential, American spouses aren't able to respond to abuse allegations. In most cases, they don't even know their wives or husbands filed petitions claiming abuse.
"[They're] powerless to stop it, defend it or even submit evidence to exonerate [them]," he said.
Sampson and many others say it's difficult to know how often immigrants may be exploiting VAWA, and by all accounts, it's difficult to ascertain the extent of marriage fraud. In a 2012 report to Congress, the Congressional Research Service looked into concerns that VAWA provisions might unintentionally facilitate marriage fraud.
The report concluded that "although reliable estimates of marriage fraud generally, and VAWA fraud specifically, remain elusive, anecdotal evidence …suggests that attempted fraud through VAWA remains an ongoing concern."
Immigration Attorney on the Protection the 'Violence Against Women Act' Offers Immigrants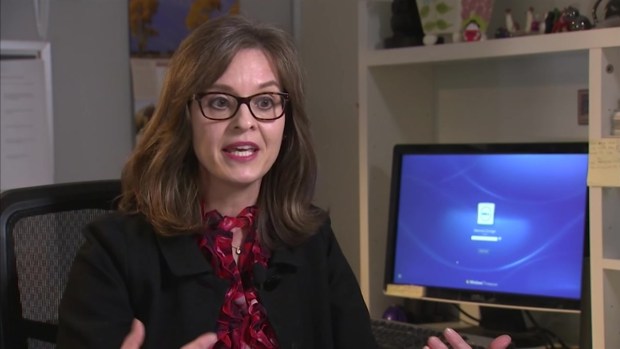 National Security Expert On the Dangers of Marriage Fraud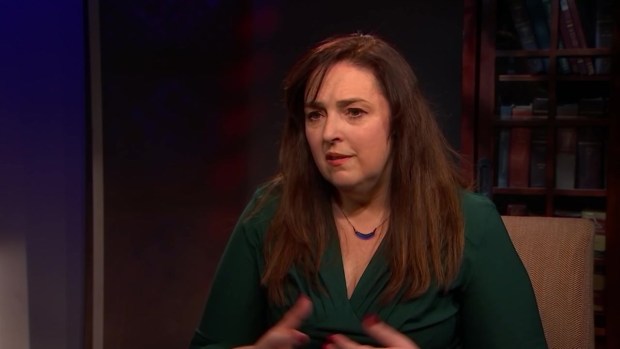 VAWA OFFERS CRITICAL PROTECTIONS FOR ABUSED WOMEN
Several immigration attorneys who work on these kind of abuse cases say it's virtually impossible to game the immigration system.
"This is not one little application and a little letter, and it's all good," said Eleonore Zwinger, a senior staff attorney with the International Institute of the Bay Area (IIBA), a nonprofit that provides legal services to immigrants. "It's a very serious and thorough process for the applicant and immigration side."
IIBA has helped hundreds of foreign spouses file VAWA petitions, which Zwinger says take hours to compile and require detailed declarations by petitioners. Zwinger says a victim must show he or she is a person of good moral character and entered into the marriage in good faith.
Petitioners must also show evidence of abuse – which could be physical, emotional, verbal or financial in nature – and if they can't, federal immigration will deny their claims and can start deportation proceedings.
Data from U.S. Citizenship and Immigration Services (USCIS), the government agency that processes VAWA petitions, show officers denied 33 percent of the petitions filed by immigrant spouses over the past decade.
A spokeswoman told NBC Bay Area in a statement, "USCIS adjudicates all petitions, applications and requests fairly, efficiently, and effectively on a case-by-case basis to determine if they meet all standards required under applicable law, policies, and regulations."
According to USCIS, participating in marriage fraud can result in five years in prison and a fine of up to $250,000. The department says marriage fraud is a serious crime that weakens the nation's security and makes all Americans less safe.
Zwinger says the VAWA petition process is kept confidential because of the risks associated with alerting abusers. The American citizens are not on trial, and because of that, she says, there is no right created under the law for the U.S. spouses to speak on their own behalf.
Zwinger says the bottom line is immigrants are vulnerable, and VAWA can help protect them.
"It is meant to protect victims of domestic violence and also sexual assault; to help a victim step out of an abusive relationship and become self-sufficient, seek safety, seek independence … without being subjected to abuse," she said. "So it's a very, very powerful tool."
'EVIDENCE' OF A SCAM?
Dorsaneo believes he has evidence his ex-wife scammed him – and the United States. A private investigator Dorsaneo hired reported finding a woman Dorsaneo identified as his ex-spouse on a Ukrainian website advertising sex workers about a month before the couple met.
Dorsaneo says his former wife marked "no" on an immigration form asking if she'd ever engaged in prostitution.
"The scam continues," Dorsaneo said.
Now, he's on the hook financially. His ex-wife is suing him for breach of contract, saying he failed to provide financial support guaranteed to immigrant spouses who would otherwise need government assistance. A federal judge ordered Dorsaneo to pay up.
Through her attorneys, Dorsaneo's former wife declined to comment. Her lawyers also declined to comment, citing pending litigation and confidentiality. It's unclear what her legal status is now, but public records show she's still living in the U.S.
Dorsaneo is trying to move on.
"There's an emotional toll that I'm having to relive, which is just intangible," he said. "It's harsh."
If you have a tip for the Investigative Unit email theunit@nbcbayarea.com or call 888-996-TIPS. Follow Liz Wagner on Facebook and Twitter.