The language will be changed in San Jose's controversial pension reform ballot measure.
The 6th District Court of Appeals ruled late Tuesday afternoon in favor of city workers when it comes to Measure B.
This comes after employees asked for the wording to be changed claiming it was biased and not impartial.
The court agreed. Read ruling (pdf) here.

In its ruling it ordered all of the changes that city workers requested.
The title of the ballot will be changed from "Pension Reform" to "Pension Modification." The court also ruled some of the language was not neutral.
The Court stated that the new ballot question will read:
PENSION MODIFICATION
Shall the Charter be amended to modify retirement benefits of City employees and retirees by: increasing employees' contributions, establishing a voluntary reduced pension plan for current employees, establish pension cost and benefit limitations for new employees, modify disability retirement procedures, temporarily suspend retiree COLAs during emergencies, require voter approval for increases in future pension benefits?"
San Jose Mayor Chuck Reed said he was pleased that the court ruled quickly and that the voters will have a chance to weigh in on the issue.
"It's time to allow the voters to decide if they want to continue draining money out of services to pay for retirement benefits. City employee unions filed several challenges to Measure B, including two law suits trying to prevent Measure B from coming to the people of San Jose in any form. In four separate rulings, the Superior Court and the 6th District Court of Appeal have ruled that Measure B passes the legal test to go on the ballot. That's good news for the people of San Jose," Reed said.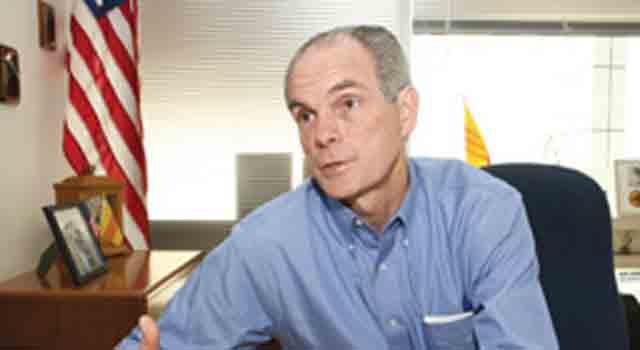 Reed, who supports Measure B, also pointed out that in the past decade, San Jose retirement costs have risen from $73 million to $245 million, and now consumes more than 20 percent of the General Fund. He says because of that police and firefighters have lost their jobs, libraries have had to close, and roads have deteriorated.
Reed says Measure B will make changes to the pension system to that San Jose can restore core services and protect the health of the retirement funds.
The ballot can't be printed until the changes are made.
The election is June 5.
Below is an investigative report on the pension reform issue.