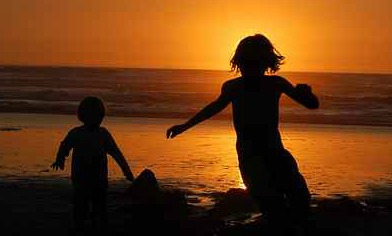 Turn off the televisions and ipads, because armed with this list of 101 must-try family adventures in the Bay Area you'll be the talk of the playground as the coolest parent with all of the insider info. Some of our favorite Bay Area activities on our Must-Try list are oldies but goodies (think the Academy of Sciences and Angel Island), but many of our picks are hidden gems, which we've decided to share with you at the expense of incurring the wrath of parents who want to keep these spots well, secret (you can thank us later). And, when someone asks you where you got this sweet list, we won't blame you if you take full credit. Sharing is caring, right?

1. Feed your family's appetite for the avant garde at the Bay Area's most amazing outdoor art displays for kids.

2. Check out an old school wooden playground with a stunning backdrop just 20 minutes from San Francisco.

3. Your kids will be delighted to visit a farm right in the heart of San Francisco.
4. If your kid loves pinball (who doesn't?) then you have to visit this sweet interactive museum dedicated to all things pinball.