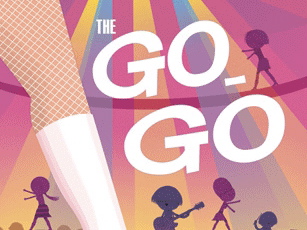 YOUR BLACK HEART: Hailing from the southern lands of San Diego, The Black Heart Procession comes to the Independent this Sunday to perform their long-awaited new album, Six. Coconspirators Pall Jenkins and Tobias Nathaniel have steered The Black Heart Procession into a darker, more adventurous direction to produce the group's most emotionally resonant album since Three. Doors open at 7:30 p.m., buy tickets here.

GO GO GO!: Tonight and tomorrow night only, witness The Go Go Spectacular, the outrageous theatrical tribute to the great 60's variety shows like Laugh-In and Hullaballoo. Burlesque cuties like Kitten on the Keys and Kellita from Hot Pink Feathers go Go Go for this show only! Get yourself to the Brava Theatre, 2781 24th St, San Francisco, for cocktail hour at 7 p.m. followed by the show at 8 p.m.

THE GRAND OPERA: The Opera San Jose presents La Cenerentola by Gioacchino Rossini. Based on the fairy tale Cendrillon by Charles Perrault, this beautiful story is sung in Italian wiht English supertitles. The show runs from this Saturday, Nov. 14, to the 29th. All performances start at 8 p.m. except for Sunday matinees, which start at 3 p.m.

DANCING AND DRINKING COMPETITION: Yes, you read correctly. The latest event in the aesthletic world, the Drinking and Dancing Competition merges these two harmonious activities into one competitive event - dancing while you drink a drink. The fun goes down tonight at The Lab at 8 p.m.

HANDS-ON HENNA: This Sunday the Bureau of Jewish Education hosts Henna Lounge: A demonstration and hands-on workshop with Darcy Vasudev. Many Sephardic Jews, particularly those form North Africa, include henna painting as part of the bride's pre-wedding festivities to symbolize fertility and protect against the evil eye. Learn to create these intricate geometric motifs from 1-3 p.m.