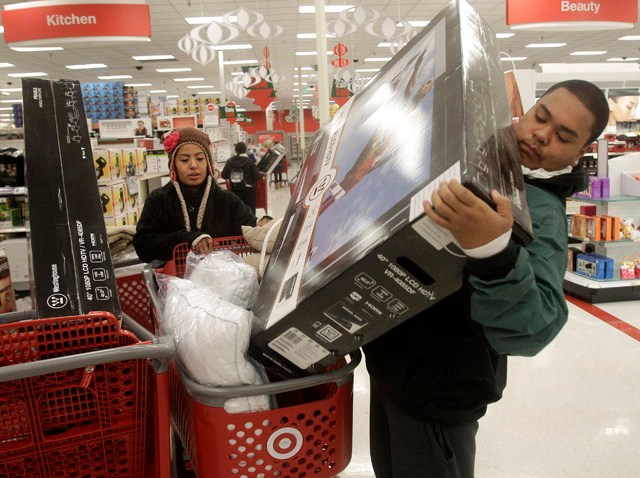 Today is all about burning those calories from last night by racing into lines at your favorite discount stores. Online shopping will have to wait until Cyber Monday because a lot of the best deals around town are happening physically in the store. We have 15 awesome deals for you here.

If shopping isn't your thing, the world is awake again today. There are plenty of things for you to do. You can really ring in the holiday season, and shed some of that extra turkey baggage, at the Kristi Yamaguchi ice rink at Justin Herman Plaza. It's open late.

You could also take the whole family down to Ghiradelli Square and continue the eating tradition. But be sure to be there by 5:30 p.m. when they light up their holiday tree.