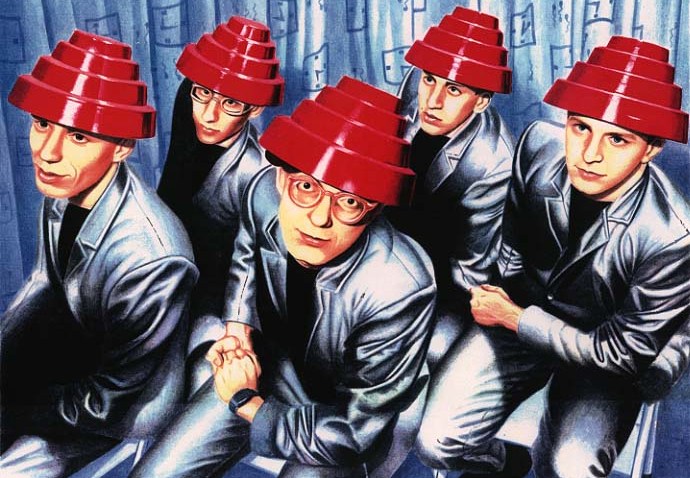 WHIP IT: Into shape! Shape it up! Get straight! If you can't tell by now, Devo is performing this Saturday at the Regency Ballroom. From their groundbreaking music videos to their edgy fashions and unique world view, Devo is truly a monumental group. Catch them Saturday night at 9 p.m., get tickets here.

40 YEARS OF EXPLORATION: This weekend the Exploratorium celebrates its 40th anniversary! The Saturday celebration features a variety of unique and interesting events especially for the anniversary like Tom Noddy's Bubble Magic, Cutting Ice Into One performance installation with a motorcycle, Behind-the-Scenes Tours, Science, Crafts, DIY Demos and Films. Events are held from 10 a.m. to 5 p.m. and admission is free all weekend.

WALK LIKE AN EGYPTIAN: More than 3,000 years after his reign, and 30 years after the original exhibition opened in San Francisco, Tutankhamun, ancient Egypt's celebrated "boy king," returns to the de Young Museum. Explore the life of this young monarch and see relics more than three millenia old. This Friday the exhibit is open from 9 a.m. to 8:45 p.m.
OAKLAND ARTSTRAVAGANZA: Every first Friday of the month Oakland venues host art receptions in the Oakland Art Murmur. Treat this event like a more sophisticated pub crawl - enjoy the atmosphere as you move from gallery to gallery, enjoying hors d'oeuvres and the occasional outdoor movie. Tonight in Uptown Oakland from 7 to 10 p.m.

TAP THAT: Savion Glover, the brilliant, legendary tap dancer is performing this Saturday night at the Palace of Fine Arts Theater. As the star of Spike Lee's Bamboozled and the Broadway hit Bring in 'da Noise/ Bring in 'da Funk, this dreadlocked genius will wow you. Shows are tomorrow at 7 p.m. and 9:30 p.m.