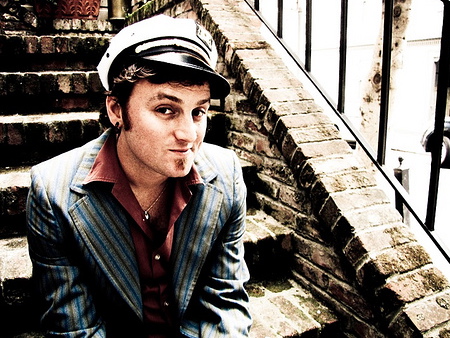 MOVE YOUR BODY: The 2nd International Body Music Festival kicks off with a body-shaking bang! Tonight enjoy the Teacher Training and Teen Workshops, starting at 4 and 4:30 p.m., respectively. Visit other events like an Open Mic, concert, after party and numerous workshops running until this Sunday. Shake it at the San Francisco School and Destiny Arts Center.

BROKE-ASS STUART: This guy has got a moniker so frank and true, you can't help but love him. Indulge the attraction to profanity at the Broke-Ass Stuart Book Signing, tonight at 6 p.m. at the Ferry Building. He'll be reading from his latest book, Broke-Ass Stuart's Guide To Living Cheaply in San Francisco. Whether you're scratching and surviving or living high on the hog, it can't hurt to keep your wallet a bit plumper.

ASSASSIN: No, not Ninja Assassin (though Rain looks quite good in the film). If you're prepared for a mind-bending tale of government conspiracy, head to the discussion of "The Assassination Of Fred Hampton" where author Jeffrey Haas tells of his adventure tracking down the men who killed the famous Black Panther. The action unfolds at City Lights Books at 7 p.m. [FunCheapSF]

Tell us What You're Doing Tonight at Diddit.