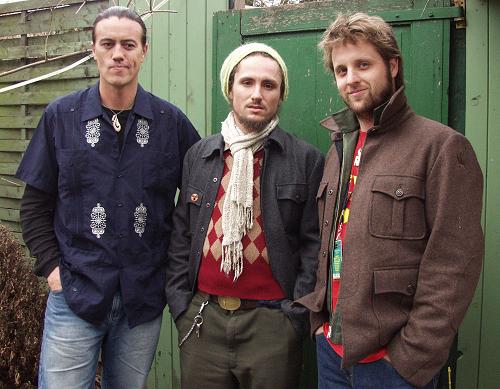 Icon? Check. Superb venue? Done.
Eddie Money is giving his Acoustic Christmas concert tonight at The RRazz Room at Nikko Hotel in San Francisco.
"With hits like "Two Tickets To Paradise," "Baby Hold On," "Walk On Water," "Think I'm In Love" and "Shakin," Eddie continues to be one of the hardest working men in rock & roll," according to a release.

Tickets are $45-$50.
------------------
The ever-changing (and that's a good thing) John Butler Trio is back in Cali at the Fox Theater tonight. Tickets are $29.50 and they're general admission.
From Zvents.com: "In June 2009, John Butler proudly announced the new line up of the ever-evolving John Butler Trio. Prominent Melbourne musician Nicky Bomba (drums and percussion) of 'Bomba' fame and principal drummer on 'Sunrise Over Sea' joined the band and bass player Byron Luiters from Sydney outfit Ray Mann Three completed the new line up. John Butler and his new band mates spent several months bunkered down in their Fremantle studio putting down tracks for their fifth studio album entitled April Uprising, which was released in the spring of 2010."