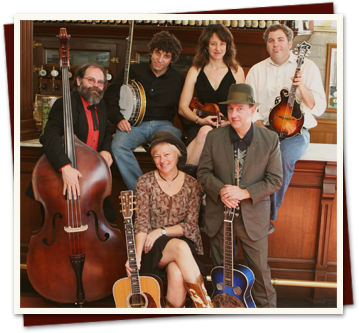 Legendary punk shows. Movies. Drink specials? Yeah, Hemlock Tavern and the Punk Rock Sideshow with DJ Mahooney.
In their words: "We are at the Hemlock Tavern every Monday night from 10-2pm. We have early punk shows from 8-10pm occasionally too. Some free some not. Check our caleder for info. The resident DJ's are DJ Tragic and the Duchess of Hazard and we have been doing it for about 5 years. We also show movies and have drink specials."
--------------------
Bay Area bluegrass gets no finer on Monday nights at Amnesia.
""Belle Monroe and her Brewglass Boys have been laying it on the line for Bay Area bluegrass lovers for over a decade. While the band has a great appreciation for traditional bluegrass music, they don't quite play it straight; they inject a bit of blues, a smidgen of swing..."