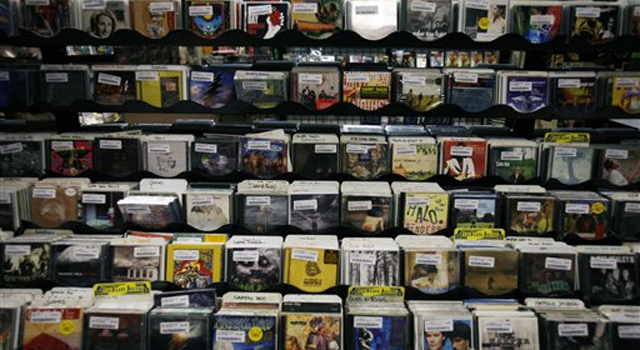 LOVE THEM INDYS: You don't have to Rob Gordon to appreciate an independent record store. You just have to like good music and people who actually know what they are talking about when you ask them a question. Just avoid anyone named Barry. Saturday is your chance to head down to your local independent record store -- like Vinyl Solutions -- and throw your arms around her and say, "I love you," because it's national Records Store Day. A day when locally owned, independent record stores celebrate their independence from the clutches of Best Buy (or iTunes) with in store performances give aways and a lot more.

FREE PARKS: As long as we are showing some love, we might want to spread it around to one of our other favorite places to go: national parks. Our park rangers are doing us a solid on the heals of tax day and inviting us to party with Yogi Bear at our favorite national park for free starting Saturday and through April 25. Make sure to save a picnic basket for us.

BLING BLING: It was suppose to come to an end but Cartier and America has extended its stay at the San Francisco Legion of Honor through May 9. The exhibit explores the "King of Jewelers: rain and his beautiful diamond and platinum jewelry.