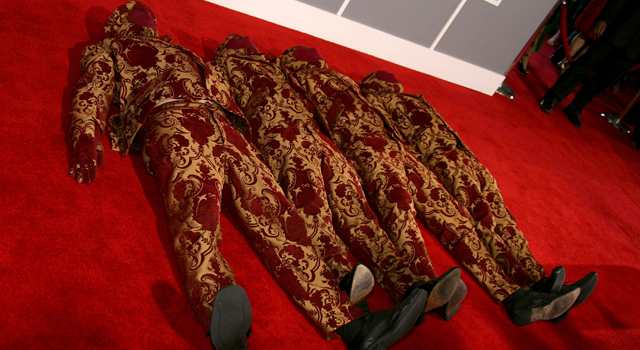 BACK AGAIN: Ok, so OK Go has been in the Bay Area for almost a week now and while they did play a show this weekend, they weren't the stars of their own performance. They were after all performing at the annual Makers Faire. But tonight, the YouTube stars will be the masters of their own domain at the historic Fillmore in San Francisco at 8 p.m. Tickets are still available so you should like, go, ok.

HUGE LAURIE's FAVORITE SONG: You may have never heard of the band but chances are you have heard at least one of their songs. Massive Attack created the wildly popular song used for the hit television show "House" but there is more to the band than being the opening act for Hugh Laurie. Massive Attack will play the Warfield, 982 Market St. in San Francisco at 8 p.m.
EVERYONE BUT THE BEAR: Almost everyone will be at the Minus the Bear performance tonight at the Regency Building, 1290 Sutter St. in San Francisco at 8 p.m. The road weary band promises to make you tap your toes with their catchy beats and their mind entrenching melodies.