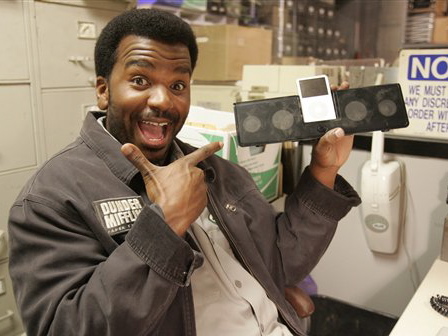 THE OTHER CRAIG ROBINSON: Craig Robinson -- no not the president's brother-in-law, the other one -- will be at Cobb's Comedy Club in San Francisco from Friday through Saturday at 8 and 10:15 p.m. Robinson of "Hot Tub Time Machine" and "The Office" fame will ride the humor of one of this year's surprise movie hits.

SOULFUL TRIBUTE: He's a sex machine that unfortunately is no longer with us because despite being a musical genius, James Brown gave the most entertaining interviews ever. Sunday night the Mighty, 119 Utah St. in San Francisco, will pay tribute to the Godfather of funk with a tribute party. Doors open at 10 p.m.

POP GOES THE MUSIC: Some of the coolest clubs around the City will go pop starting this weekend. The annual San Francisco Popfest will feature some of the coolest up and coming bands will play all weekend long. Visit the Popfest's website for more information.