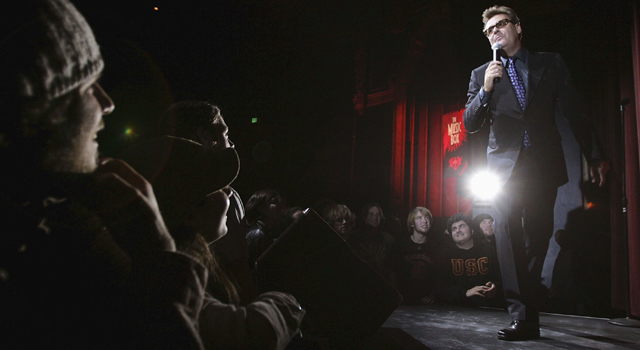 Give Greg Proops a scene and a mic and leave the rest to him. The improv comedian made a name for himself on "Whose Line Is It Anyway?" but has since gone on to use his spontaneous skills to make people laugh on talk shows and live gigs across the country. Proops will be at the Punch Line Comedy Club in San Francisco performing multiple shows this weekend, starting Friday night.

Don't get hung up on the name because there is much more to Sleepytime Gorilla Museum. The band has a sound that can truly be called all their own -- hell they make some of their own instruments in their own homes. There is no way anyone is replicating that sound. And the sounds they do make are pretty damn cool. They may not have the largest following in the world but Sleepytime Gorilla Museum is just fine with that because they have a cult following. They will play the Great American Music Hall in San Francisco Saturday at 8 p.m. and tickets are still available.

This weekend may not be the weekend to go to the City unless you are runner. The San Francisco Marathon returns this Sunday where short shorts and Gatorade are in high order. Pretend your a runner or root on your favorite pair of legs at multiple spots across the City.