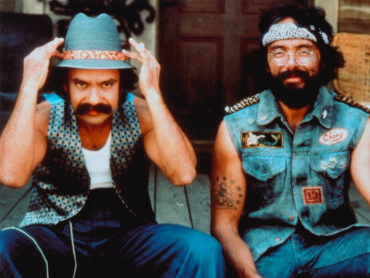 DAVE'S NOT HERE: But Cheech and Chong are! This Sunday the comedy duo will be tearing up the stage, following a delicious three-course meal should you so desire. Gates open at 5:30 p.m. at the Mountain WInery.
DAY OF THE DRAGON: Head to Treasure Island for the largest competitive dragon boat festival in the country! It'll be held this Saturday and Sunday from 8 a.m. to 5 p.m.
STUBBORN AS A MULE: They don't take change lightly -- with good reason. Gov't Mule vets their new members thoroughly, which is probably why they've sold more than a million albums and played over 1,300 concerts, one of which you can attend tonight or Saturday at the Warfield.
MURAL-LY INCLINED: This Saturday 11 a.m.-6 p.m. celebrate the 10th Annual Expo for Independent Arts at the Music Councourse/ Bandshell in Golden Gate Park. Not only will there be plenty of local art, there will also be the Four Corners Project -- four murals painted live throughout the day.
MARSUPIAL MADNESS: Brace your ears for some glorious DJ-ing. Tonight Kid Koala presents The Slew LIve: Six Turntables Meets the Ex-Wolfmother Rhythm Section. The madness begins at 8:30 at the Independent.