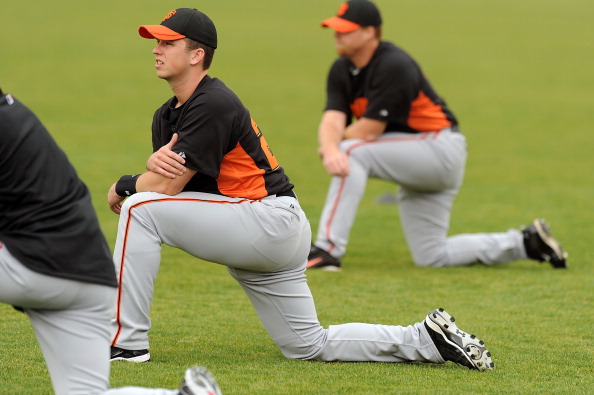 It's nearly upon us. The hot dog buns are stacked; the beer taps polished with care. Arguably the most anticipated opening day in San Francisco Giants history is less than 24 hours away.
For those lucky enough to go, Thursday evening is akin to Christmas Eve. It will be hard not to wake up extra early tomorrow, giddy with excitement, hoping that once the day is over we'll be blessed with a gift: a perfect day at the ball park that ends with Tony Bennett's sweet voice serenading us.
I feel like I'm 12 years old all over again. Speaking of youth, there will be some wide-eyed Giants who just might be as excited as all of us fans for this game.
Buster Posey, the mid-season call up, Rookie of the Year, and budding franchise player will play in his first home opener. Imagine, Posey's someone who started last season with the San Jose Giants, but ended the year managing a pitching staff on the biggest stage.
Yes, Posey's mature beyond his years, but it's hard not to believe there will be at least a few butterflies in his stomach. And what about Brandon Belt -- he who teared up when he made the roster?
Flashback one year. A promising first baseman homers in the home opener for the San Jose Giants. One year later, Brandon Belt is in the show, and opening up at AT&T park.
The bbq might not be as good in San Francisco, but Belt will certainly deal with it. A day he will never forget with no doubt a standing ovation for a young player with a meteoric rise to the big leagues.
Belt and Posey prove to Giants fans that there is plenty of youth in an organization that has relied on veterans.
Giants fans, you are world champions. Enjoy tomorrow. Breathe in the smells, take in the sights ... you'll be telling your grandkids about this some day.