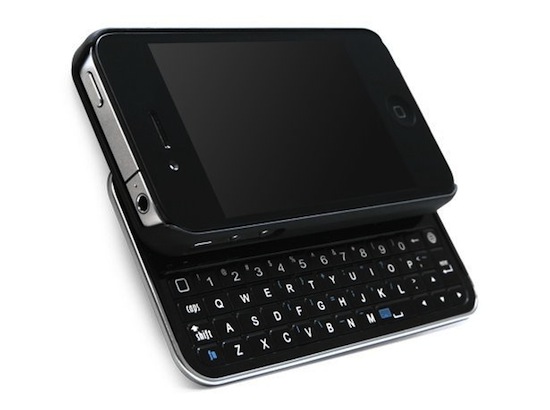 A few months a go, ThinkGeek lit the iPhone world on fire with its flip-out keyboard for the iPhone. It's a nice keyboard attachment, but it doesn't exactly mesh with the iPhone 4's slick glass design. The BoxWave Keyboard Buddy gives your iPhone a touch of Droid in the looks department.
The BoxWave keyboard still connects to the iPhone via Bluetooth, but slides up like a Motorola Droid. BoxWave claims the battery can run for about 45 days before it needs to be recharged — not too bad, although we know that having Bluetooth always on will drain the iPhone's battery quicker. Looks like you'll have to decide if the trade-off is worth it.
The attachment is a little more expensive than the ThinkGeek one, $70 compared to $50 and will ship out on December 14 — just in time for the holidays. However, if you absolutely need to have a physical keyboard for your iPhone — the BoxWave is hands down the most elegant one yet.
BoxWave, via Pocket-lint
Copyright DVICE - DVICE