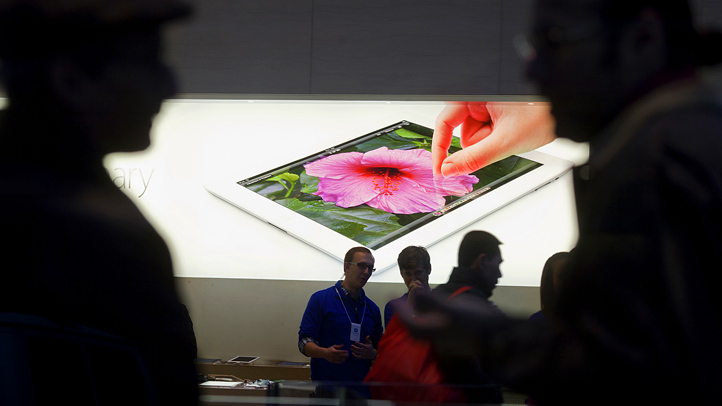 Apple is testing out larger screens for its iPhone and iPad, according to reports.
Apple has created iPhone prototypes with screens larger than 4 inches and iPad screens close to 13 inches, according to the Wall Street Journal. The current iPhone has a 4-inch screen, the iPad has a 9.7-inch screen, and the iPad Mini has a 7.9-inch screen. Not surprisingly, Apple had no comment about the report.
The news comes from its Asian suppliers, who are conducting much of the testing and refining designs. It isn't surprising that Apple is looking for ways to make its products more attractive and boost sales. As the WSJ commented, Samsung has offered several product sizes to consumers which has diversified its sales and capture 33.1 percent of the market.
"In the long run, we will see touch screens in all sizes as the future vision of the technology industry is to offer the same user experience across all screens," analyst Helen Chiang from IDC told the WSJ. "The key is to bring down the cost and introduce compelling applications for large-screen devices."
The news also comes after reports that Apple will launch a new thinner, lighter iPad that will use touch sensors with a thin film instead of glass. Whether or not this will also include reported
$99 iPhones
with colorful plastic casings is unknown.
Apple, in search of market share, is looking at all kinds of ways to boost sales and push up
its declining
stock price. Whether or not the idea of diversification will make shareholders happy is unknown, but it's likely a recipe for new sales.