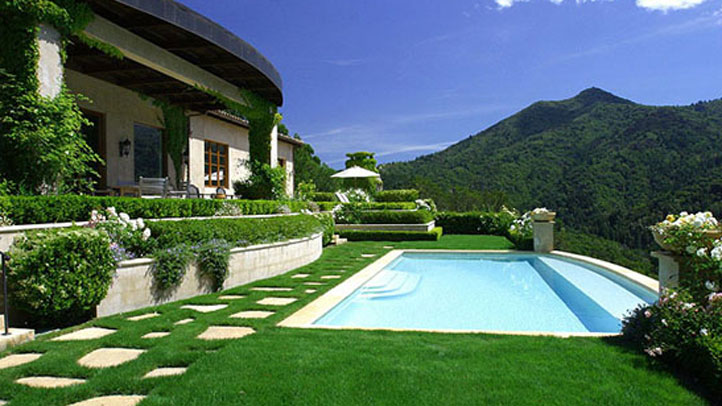 If you spend a lot of time sitting around grousing about how much money Barry Zito made from the Giants for relatively poor pitching performances, you're probably not going to like looking at pictures of the fancy house he's selling.
Zito, via the San Francisco Chronicle, just put his $11.495 million Kentfield "compound" up for sale. You can check out the listing (should you be nosy and/or have $12 million laying around) at Marylin Rich's listing here.
Rich (who is quite appropriately named) describes "Villa Del Pace" as a "feast for the eyes."
Custom built and masterfully created for both formal and informal living, this estate encourages relaxation and entertaining with family and friends. A great deal of emphasis was placed on quality and attention to detail. Plaster walls, limestone floors, walnut hardwood floors, gorgeous use of granite, and excellent architecture created space that is exceptional and welcoming. Stone patios are abundant, and most all rooms open to the outdoors to unite those rooms with the lawns, outdoor fireplace, built-in barbeque, spa, and gorgeous swimming pool. Close your eyes and imagine...
And when you open up your eyes, look up and imagine Zito, coming off a 10-run shellacking, strolling through this courtyard strumming an acoustic guitar.
I kid, I kid. This place looks freaking awesome and I want to live there. And if I made as much money as Zito made, I wouldn't feel bad about it either, regardless of a) whether I actually earned all that money or b) how I got that money.
No, instead, I would take all of that money and build a freaking sweet mansion like this one. Except you wouldn't see mine on the market, mainly because I'd be living there forever.