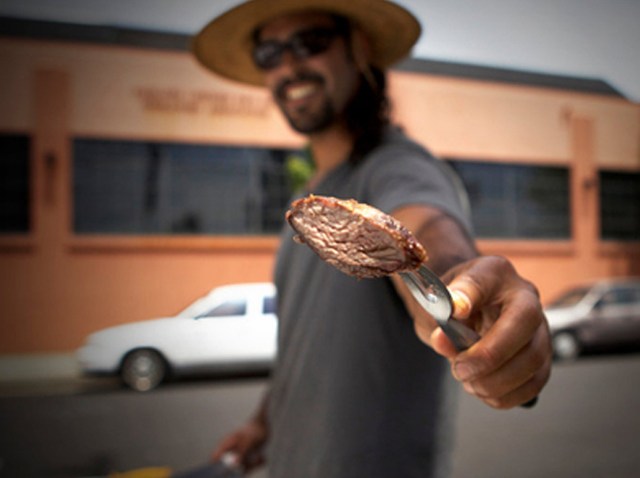 It's a good thing Playboy is now suitable for work for Bay Area foodies.

The gentleman's magazine is truly read by some for the articles and not gawked at just for pictures of scantily clad women. This month's Playboy features a look into the world of the Bay Area's mobile food scene.

Primo's Parilla, which delivers authentic -- slow-grilled Argentine cuisine out of a mobile truck that travels the Bay Area -- got a little return look from the magazine.

Javier Sandes' restaurant on wheels was featured for its delectable food and the chef's willingness to share a recipe for Chimichurri Sauce recipe. The August issue of Playboy is out on stands now but you can catch a glimpse of the spread by clicking on the thumbnail on the left.
Kudos to the Playboy marketers today, because this is our second Playboy related story.
It launched a new website, thesmokingjacket.com, which it claims you can surf safely from your desk at work.
"We were missing a golden opportunity to reach guys when they're online the most: when they're sitting at their desk, not working, sending e-mails to their friends," said Jimmy Jellinek, Playboy's editorial director. Read more about it courtesy Scott McGrew at this link.