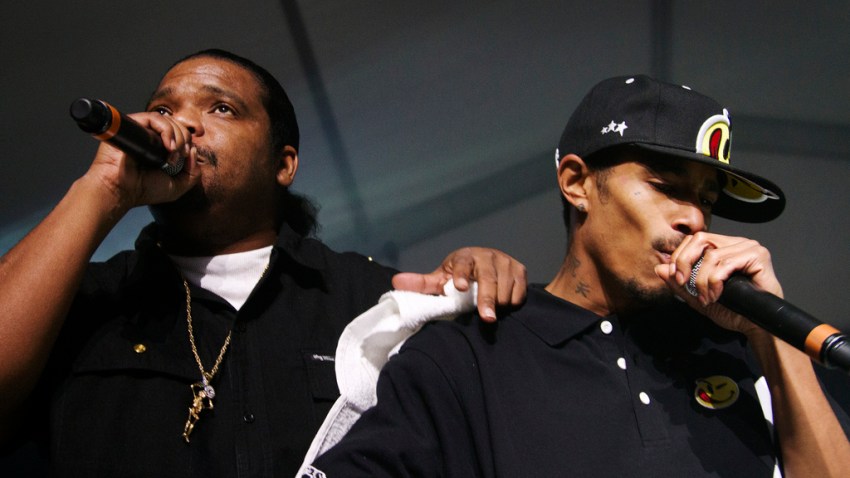 If you've ever chanted along to "1st of Da Month" or cried tears at the sound of "Crossroads" then you'll want to mark Bone Thugs-N-Harmony's reunion tour stop on March 1 at DNA Lounge on your calendar. But beware: The Cleveland, Ohio crew has been known to fracture at any moment.
Flesh-N-Bone has been in and out of prison for years, and was most recently arrested on a felony warrant in 2010. Meanwhile, Bizzy Bone has occasionally disappeared for various reasons, and he and Krayzie Bone left the group together in 2011 before announcing several months later that, hey, they're back in the fold again.

We want nothing more than to see Bone Thugs-N-Harmony reunited on stage. It's been 20 years since they first united, popularizing a rapid-fire bounce flow that left a huge impact upon rap culture and leading to memorable hits like "Thuggish-Ruggish-Bone" and "Foe Tha Love of $" as well as multiplatinum albums like E. 1999 Eternal.
But our excitement is tempered by reality. Past tours advertised as full-fledged reunions have resulted in only three or four members on stage, and only Internet rumors to help figure out why they fell apart. Here's hoping Guerilla Union, the promotion juggernaut behind this edition of the "Rock the Bells Tour Series," can bring the full power of Bone to us.