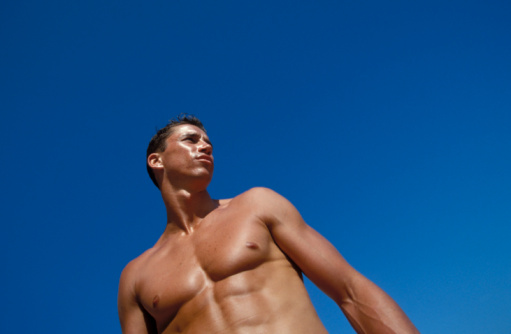 Gay men will be hitting the gym for months just to prepare.
More DJs, an underwear party, and men in Speedos as far as the eye can see. Billed as 'the biggest spring break for gay in America,' the White Party returns to Palm Springs in April, it was announced Wednesday.
The event, put on by Los Angeles promoter Jeffrey Sanker, is set for April 9-12 at the Renaissance Palm Springs Hotel, event spokesman Phil Lobel said.
Promoters have billed the weekend bash as having the biggest line-up of international DJs in the White Party's history.
The DJs will include the Freemasons, Spain's Chus+Ceballos, the United Kingdom's Moto Blanco, along with Chi Chi La Rue, Tony Moran, Wayne G and Manny Lehman.
The event will kick off Friday, April 9, with a pool party at the Renaissance followed by a "Boxers or Briefs Underwear Party" at 9 p.m. in the hotel's grand ballroom.
A second pool party is set for Saturday, with the finale, "White Party 2010 Electrified," set for 9 p.m. at the Palm Springs Convention Center. The weekend wraps up with a final pool party on Sunday and the T-Dance party.
Weekend passes for the event are on sale online.

Copyright Archive Sources