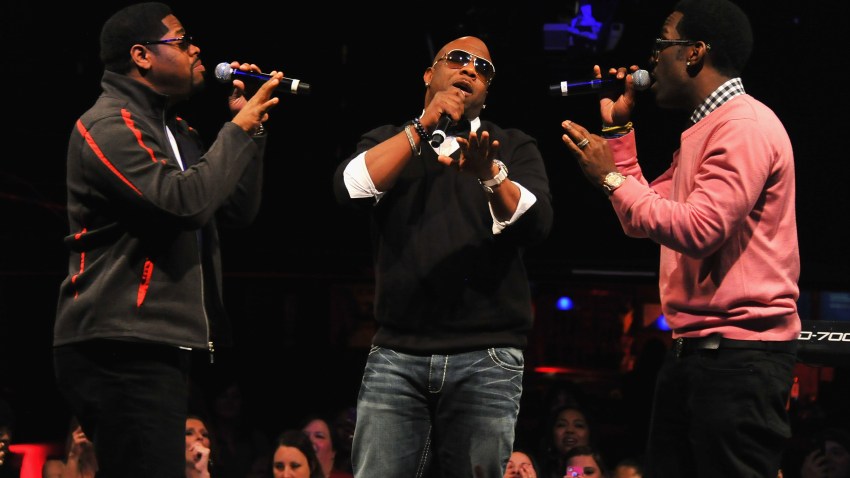 If one of your guilty pleasures is boy bands, "The Package Tour" will almost be too much for you to handle. Classic teen heartthrobs New Kids on The Block, Boyz II Men, and 98 Degrees are hitting the road together, stopping in the Bay Area on July 7 at HP Pavilion in San Jose.
We know from recent experience that these guys will all hone in on the ladies (their undeniable fan base). When Boyz II Men appeared at Mezzanine in San Francisco a few years back, singer Shawn Stockman winked and threw us (and a few dozen other ladies) a gorgeous, long-stemmed rose. Swoon.
Tickets for "The Package Tour" ($29.50-92.50) go on sale at Live Nation at 10 a.m. on Feb. 2. That gives you about five months to remember the lyrics to "You Got It (The Right Stuff)," "Because of You," and "Motownphilly."