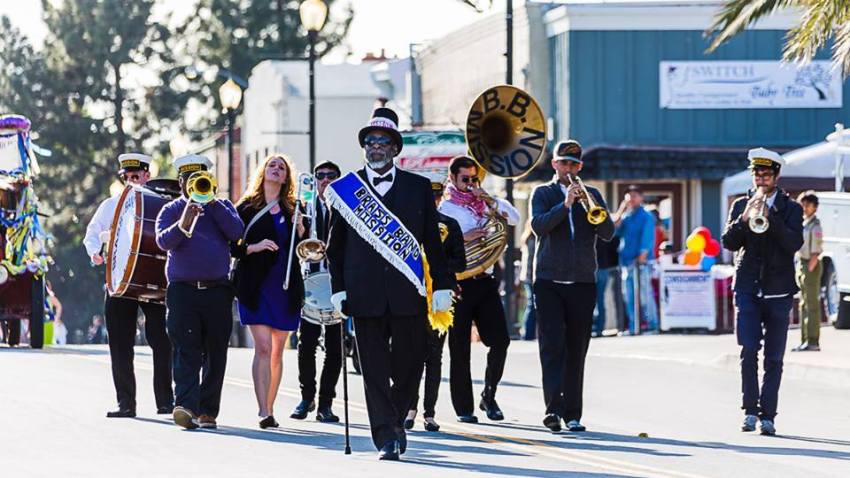 "If we don't move you, there's something wrong with your spinal column!" says James H Thornton III of Brass Band Mission, a New Orleans second line style brass band based in San Francisco's Mission District.
The year-old ensemble hopes to record a debut album with the help of crowdfunding. The full-length will feature both covers and original songs, including a tune written by Adam Theis of Jazz Mafia and a remix from the Brass Tax DJ crew.
A Kickstarter campaign hopes to raise $5,000 by August 8. Donation premiums include a private party and concert for those who give $500 or more.
Watch Brass Band Mission's Kickstarter video below:
h