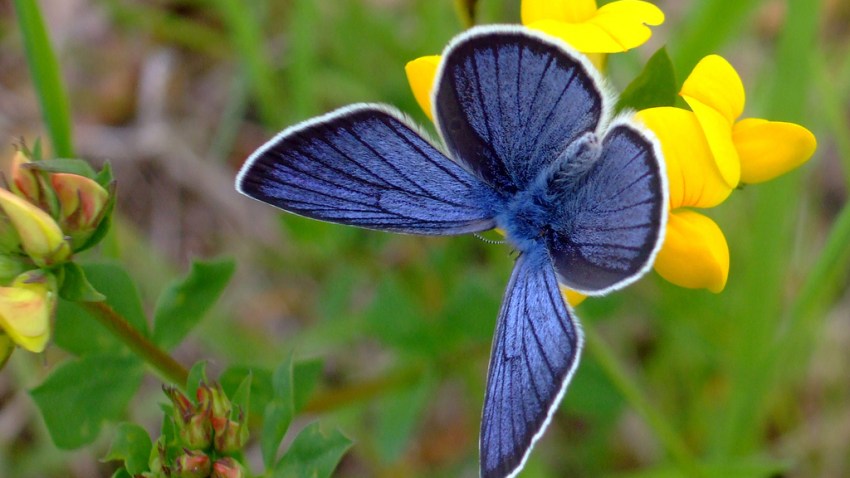 Mission blue butterflies used to be plentiful in the Marin Headlands, but large trees and nonnative vegetation have severely reduced the population.

That brought fire crews to the hillsides last week, burning plants that have threatened the butterflies.

Scientists say the species relies on lupine plants, which haven't been able to grow under the shade of the big trees and other vegetation. They say lupine seems to respond well to disturbed areas, including recently scorched land.

So as part of a pilot project, the California Conservation Corps teamed up with National Park Service firefighters to burn some plots of land in the hills above Rodeo Beach.

They plan to check the area again in the spring to see if the burns stimulate lupine growth.
<i>Photo: <a href="http://www.flickr.com/photos/urlhttps05flagcountercommorembiimghttps05flagcountercomcountmbibgfffffftxt000000bordercccccccolumns2maxflags12viewers0labels0imgurl/4659574607/sizes/l/in/photostream/" target="_new">Valerian 2010 on Flickr</a></i>
Copyright AP - Associated Press