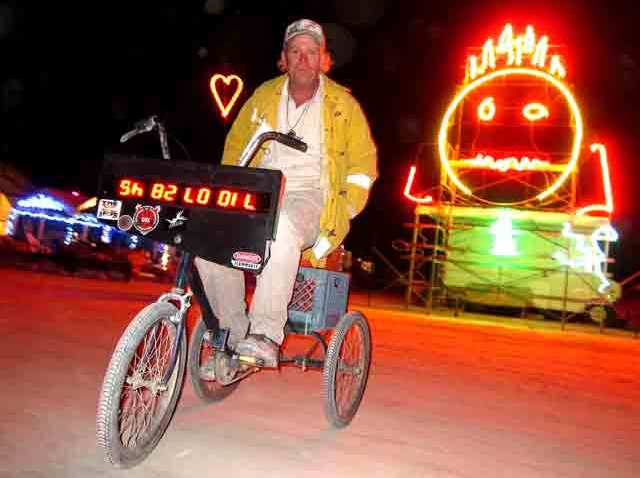 Before the Burning Man gates officially opened, the temps were low, the wind was blowing and the rain was falling.

After a long Saturday of incredibly cold temperatures, rain fell softly throughout the night before a calm Sunday of final touches.

A soft-opening of 6 p.m. was secretly planned to give eager beavers a chance to get in a few hours early this year instead of having to cue up in the mega-line before the 12:01 a.m. scheduled opening of Burning Man 2010.

Sunday afternoon a few dozen people gathered near the trash fence for a couple of anvil shootings before the event opened to the public.

A few of these old Burning Man happenings, like shooting an anvil into the air with a few pounds of black powder, are still out there for the watchful eye, but mostly before and after the scheduled event's opening and closing times.

Ken Smith from Alabama was out with his two daughters, Amber and Miss Marlie, to shoot anvils a hundred-feet-or-so into the air with black powder for a few dozen excited onlookers Sunday just before sunset. A good time was had by all.

The weather is supposed to warm up for the week and then possibly fall again for Labor Day weekend.
Check back for updates. I'll be up here all week.