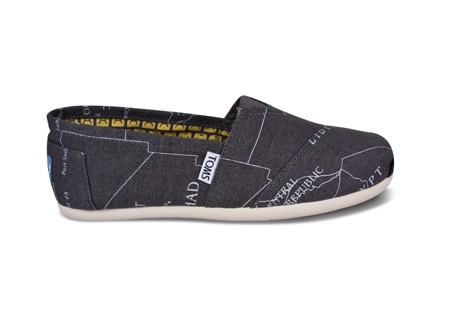 Toms shoes has long had a way of making you feel good for looking good. It doesn't hurt that the company gives away a pair of shoes to a child in need everytime you fork over $40 for the overpriced slippers. But paying a little extra for style pays off when you are helping people. And now Toms is going even further.

The shoemaker has released two new lines of shoes -- the water shoe and the map shoe -- where not only will Toms donate a pair of shoes with every purchase but it will use a portion of the proceeds to build a clean water well to server up to 540 people in a place where water is desperatly needed.

Now you can not only look cool and feel good about it, but you have an excuse for why your slippers cost so much.

GET IT at Toms.com/charitywater.