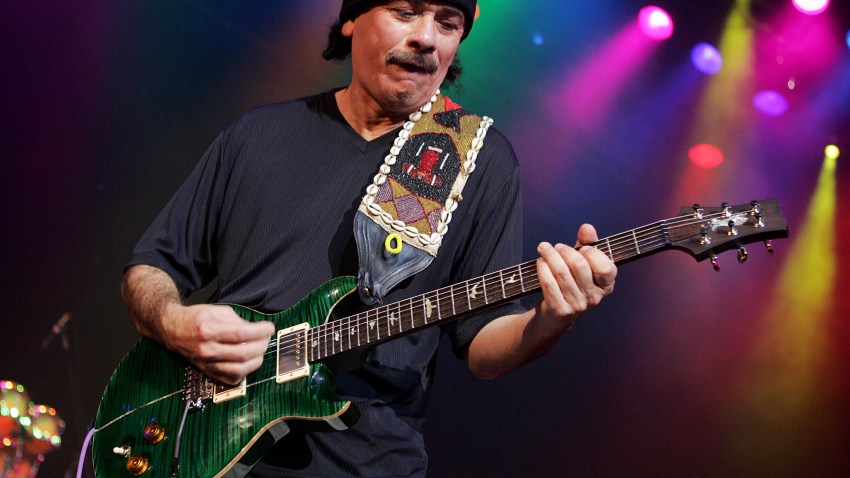 Carlos Santana is a philanthropist, restaurateur, fashion designer and, of course, a guitar god. And now, with the imminent release of his autobiography, he's also an author.
The Universal Tone: My Life is being billed by publisher Little, Brown and Company as quite the page-turner that "traces his journey from his earliest days playing the strip bars in Tijuana while barely in his teens and brings to light the establishment of his signature guitar sound; his roles as husband, father, recording legend, and rock guitar star; his indebtedness to musical and spiritual influences -- from John Coltrane and John Lee Hooker to Miles Davis and Harry Belafonte; and his deep, lifelong dedication to a spiritual path that he developed from his Catholic upbringing, Eastern philosophies, and other mystical sources."
As for his main day job, Santana is currently on an American tour and will settle into a residency at Mandalay Bay in Las Vegas (where he now calls home) from November 5-18 and January 21-31.
The Universal Tone: My Life, which Santana wrote with music historian Ashley Kahn, will be released on November 4.