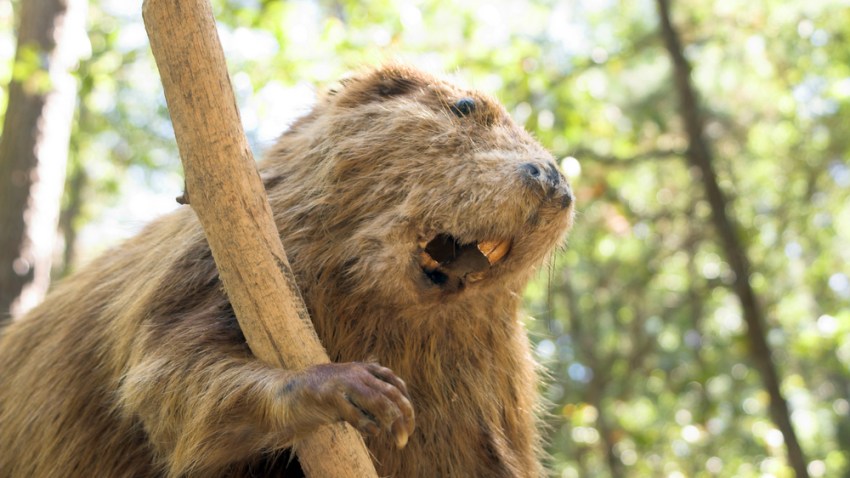 Beaver supporters and wildlife experts are busy gearing up for the third annual Beaver Festival, which will be held Saturday in Martinez.

The festival, which is hosted by the beaver advocacy group "Worth a Dam," celebrates a family of beavers that are living in Alhambra Creek in downtown Martinez.

This year's festival, which will run from 11 a.m. to 4 p.m. in "Beaver Park," a park area at the corner of Marina Vista and Alhambra avenues, will include five hours of live music, environmental displays, children's activities and beaver tours, organizers.

At noon, children will gather for a procession to unfurl a beaver banner and carry it through the park. Child artists created the banner at an Earth Day festival earlier this year.

There will also be a charm bracelet activity, which will be free for the first 100 children. Children will be taught facts about the way beavers affect their habitat and then earn charms by explaining how it all works.

There will be a dragonfly charm from Friends of Alhambra Creek, a salmon charm from Salmon Protection and Watershed Network, a bird charm from Native Bird Connections, an otter charm from the Lindsay Wildlife Museum and, of course, a beaver charm from Worth a Dam.

There will also be an art project for children led by artist Frogard Butler, who will help children paint a movable mural of Alhambra Creek. Smocks and brushes will be provided.

Tours of the beaver dam, the new lodge and the secondary dams will be held throughout the day, and visitors will be invited to return to the dam after the festival to see the beaver family, which usually comes out around 7 p.m.

A steel beaver sculpture created by artist Paul Craig as a memorial for the mother beaver that died this summer will be on display and Worth a Dam T-shirts will all bear the image of the mother beaver's tail, which had a distinct notch taken out of it.

Worth a Dam will also be offering baseball caps and bumper stickers as thank-you gifts for donations.


Copyright BAYCN - Bay City News