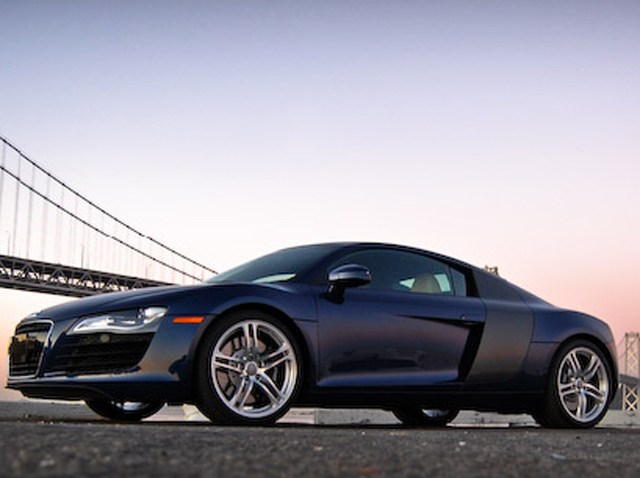 A man enjoys certain inalienable rights: to protect his loved ones, pursue his dreams, and drive fuel-chugging sportscars at face-melting speeds while tipping his head back to cackle at the very laws of physics. Guaranteeing the Bay Area inalienable right No. 3 is Club Driv.

Club Driv started in Las Vegas and it provides members unfettered access to a stable of exotic machines. Each whip is assigned a point value that counts against your annual allotment, with each day of use costing around half that of competing rental outfits similarly unconcerned with having carbon footprints like Yeti.

At launch time, San Francisco's Driv will have three high-end cars to choose from: a Maserati Gran Turismo, Ferrari 612 Scaglietti and an Aston Martin Vantage Roadster, with designs on everything from the Lamborghini Gallardo Spyder to the Maybach 57S -- for those who know that plain old Mercedes are hardly fit to keep hobos dry in when it rains.

Whichever you pick, there are no incremental usage costs, and Driv will even bring the car to you, with in 25 miles of their Potrero Hill clubhouse.

You're only liable for gas, tolls, and any driving infractions. Note: if you don't at least tempt fate, you must relinquish your membership card, along with your genitals.

Membership also entitles you to use of the Vegas fleet, plus access in both cities to appropriately rarified haunts: "a private venue on the 51st floor of a celebrated casino" or "a prestigious downtown San Francisco social club" -- because the most inalienable right is to fraternize with guys who share equally inflated notions of their inalienable rights.
Copyright Archive Sources