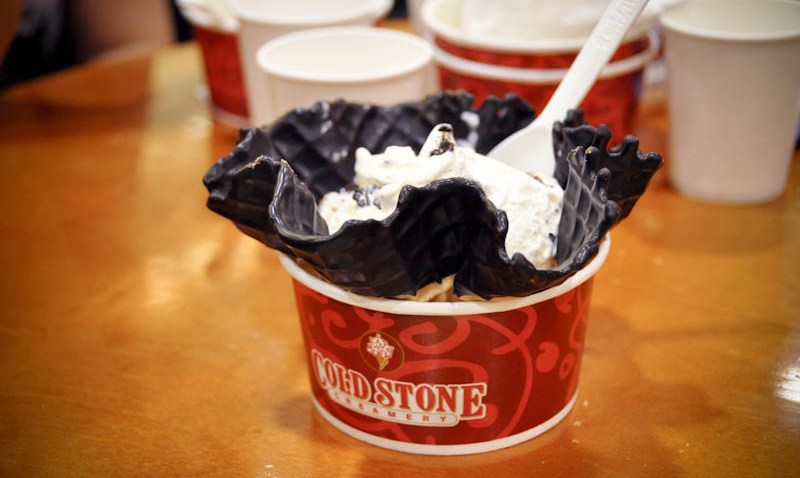 Slapping ice cream silly on a cold stone slab is so yesterday.

After all, how is Coldstone suppose to compete with a Hollywood vampire DJs spinning records while you eat yogurt? Apparently it can't, so the sing for a dollar ice cream joint is going the way of the fro-yo.

Coldstone is biting into the frozen yogurt hype by testing out self-serve frozen yogurt bars at some of its outposts across the country. Pinkberry must have gotten something right with its massive Bay Area expansion.

Frozen yogurt will be chilling California fans of Coldstone slowly over the next several weeks.

But you may have already tasted Coldstone's take on fro-yo. Coldstone went down this path in 2008.