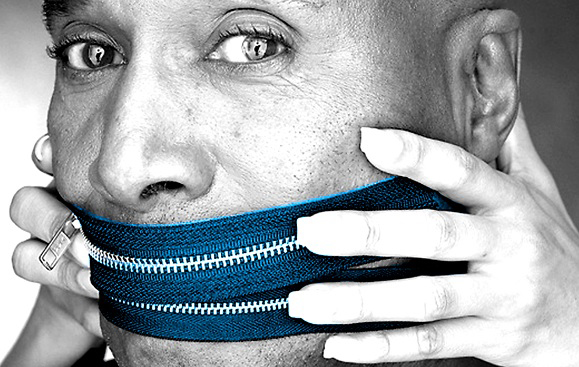 With racial tension permeating the country—not to mention the seemingly constant barrage of racist comments flying around on TV and the radio—comedian Paul Mooney is ready to get back to work in the Bay Area.

Mooney has been offering frank and plain speak about race in America for the better part of 40 years—going back to his time writing for Richard Pryor's acclaimed comedy albums and groundbreaking appearance on the first season of "Saturday Night Live."
Mooney is often called the Godfather of Comedy, a title he both appreciates and doesn't like so much.

"I don't want to be anybody's godfather or Uncle Paul," he said. "I am old, but I look good. God has been nice to me. You know black don't crack."

Mooney would prefer to be in and speak about the now. He will return to Oakland, a place he loves and his former home, to talk about the craziness of America's current state. He will perform at 8 p.m. and 10:30 p.m. on Friday, July 26, at Yoshi's Oakland.
I asked Mooney if people are more brazen about their racism or if it's more difficult to hide it today.

"It's both," he was quick to reply. "If you believe in conspiracy, when you decode America, it says 'race.' It lives on it, feeds on it like some ugly monster. [George] Zimmerman and all these other things—shooting in the back—it's been a godsend for us. It's actually psychologically freed us because it's all a camouflage to freedom of speech.

"We have a lot of work to do. This is all to take away freedom of speech. That's where the power is."

The media have been jammed lately with racism accusations, from Paula Deen to "Big Brother" to Rush Limbaugh wanting to use the N-word. Mooney said society writes his act.

"This is an experiment gone wrong. We are actually the aliens. It's not the Martians with the big eyes. We're the aliens, and they comes and check on the experiment, and they get out of here real quick!" he said. "They go back, and they talk about us. They say, 'They're still fighting each other, and those black ones are just too much. I can't stand them! They're still killing each other!'"

Mooney helped get issues of race and social standing on the airwaves in a comedy-variety format as head writer for the canceled-too-soon "Richard Pryor Show," before writing for another groundbreaking show, "In Living Color" on Fox.

Today's comedy fans likely know him from his popular segments on "Chappelle's Show," "Ask a Black Dude" and "Negrodamus."

Mooney is not shocked that people still walk out of his no-holds-barred, live shows. "If you get offended, good. It means you're still human," he laughed.
Mooney publically tried to quit using the N-word several years ago but not so successfully, he said.

"I didn't do well at all. At least I admitted it! Human beings have habits, and it was a habit. I kept saying it backward. I kept saying, 'What up, my reggin!'" Mooney said. "I'm not in denial. You can live in the matrix of denial, but reality is always here waiting for you. I always say reality is a stormy trip because you could always take hallucinogenic drugs and believe you can fly. You can jump off the building, and reality is waiting for you when you hit the ground.

"Reality is the greatest drug, so I'll stick with reality."

Tickets for Paul Mooney's Yoshi's Oakland shows are available by visiting www.yoshis.com/oakland.
The shows are produced by Jill Newman Productions in association with PM7 Entertainment.

Corey Andrew has been interviewing comedians and writing about comedy for the last decade and a half. He recently published the book, "Laugh Lines: Conversations with Comedians." Corey was a writer and performer with Midwest sketch troupe, The NonProphets, before moving to the Bay Area with his family several years ago. If you have ideas for future columns about comedy, you can send them to coreywrites@yahoo.com or follow him at twitter.com/coreywrites.