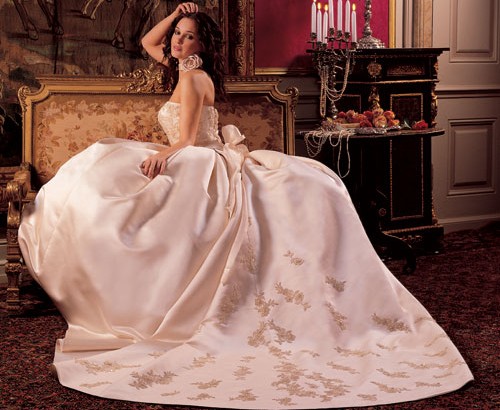 Brides to be with champagne taste on a beer budget will want to get to San Francisco this weekend.

Last year hundreds of women said "I do" to long lines for the chance of walking down the aisle with a designer gown at a fraction of the normal price tag.

Glamour Closet in San Francisco will sell gowns from designers such as Reem Acra, Amsale, Ulla-Maija and Vera Wang for $499, $999, and $1,499. Some of the dresses on sale retail for $10,000.

"It's a once a year opportunity for brides on a small budget to fulfill their dreams with a designer wedding gown," Rick Wee of Glamour Closet said.

But like every good thing, there is a catch. To get the discounted prices, brides to be will have to put up with several rules including only being allowed to bring two guests into the store with them, doing all their shopping within 50 minutes and putting up with self service for all try ons. There will of course be sales consultants available to answer questions.

The future bridezillas will also have to be willing to try the dresses on in front of a live audience: the entire store will serve as a dressing room because of spacing issues.

The last day of the sale is today at 114 Columbus Ave. in San Francisco.