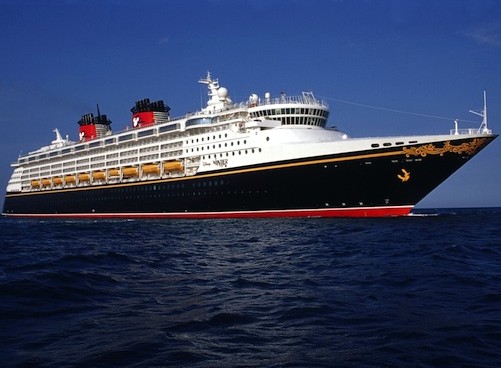 It isn't often that a Californian gets jealous of other places.
After all, we're pretty much locked into a lot of good things right here. Still, when we hear of cruises to the Bahamas and islands around the Atlantic and Caribbean, welllll. Maybe there's a touch of envy. Because. The Bahamas? Not so close.
The Disney Cruise Line has offered a lot of trips to various places that aren't all that California-close, but that changed with the arrival of the Disney Wonder to the Port of Los Angeles on Friday, Jan. 21. It's headed first for a week-long trip to the Mexican Riviera; there will be more cruises through mid-April. Later this year it heads for Vancouver.
The Wonder is one of four ships in the fleet; Dream, Fantasy, and Magic are the other boats' handles. And it has the one restaurant we always see on all the cable shows. It's the Animator's Palate. Seen this one? The walls are filled with black-and-white line drawings, but they fill with color and light as you dine.
Oh yeahhh. Less? We wouldn't have expected any.
Dates, prices, and itineraries can be found at the Disney Cruise Line site.
Copyright FREEL - NBC Local Media