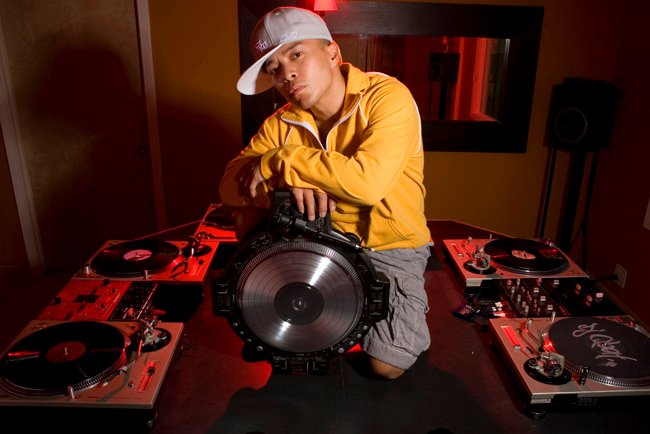 The Bay Area's own DJ QBert has long been a world champion ambassador of mixing, so it's only appropriate that his latest release pushes the boundaries of music formats.
He's running a Kickstarter campaign in order to recoup the costs of recording and creating his new album Extraterrestria. There are ambitious plans to release the album in several formats, including a series of limited edition vinyl records shaped like puzzle pieces and scattered across an international network of distributors to encourage fans to hunt for them all. There will also be an vinyl album release with a gatefold sleeve design that will fold into a DJ controller, from which users can manipulate MP3 files of the songs.
At press time, QBert has raised $24,988 of a $100,000 goal, with 24 days to go. While he has raised a lot of pledges so far, he must reach his goal in order to receive any of the funding. He's offering some amazing incentives to donate, including private DJ lessons, associate producer credits and music packs featuring new and rare releases.
QBert will appear live on the Internet tonight (January 21) thanks to the Boiler Room, which will broadcast him and other locals at 7 PM tonight.