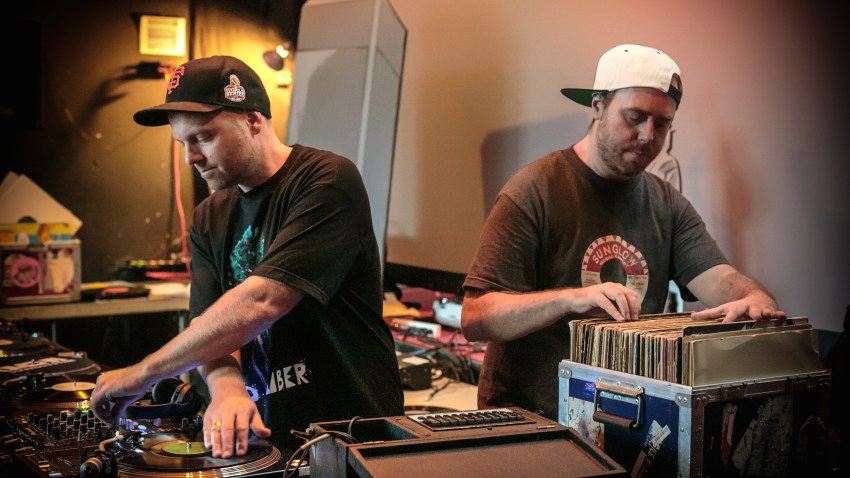 Following a sold out show at Mezzanine back in October, DJ Shadow and Cut Chemist have added a new local date to their Renegades of Rhythm Tour, stopping at The Fox Theater on November 25.
The frequent collaborators will spin records that belonged to hip-hop godfather Afrika Bambaataa at this special engagement, so it'll be a trip through hip-hop history as refracted through the lenses of two insightful and incredibly creative DJs. Bambaataa, a visiting scholar at Cornell University in New York, has donated his vinyl collection to The Cornell University Hip Hop Collection.
Those who don't mind possible spoilers can get a preview of the type of set that DJ Shadow and Cut Chemist are doing on the Renegades of Rhythm Tour thanks to the below video from the duo's recent gig at Irving Plaza in New York.