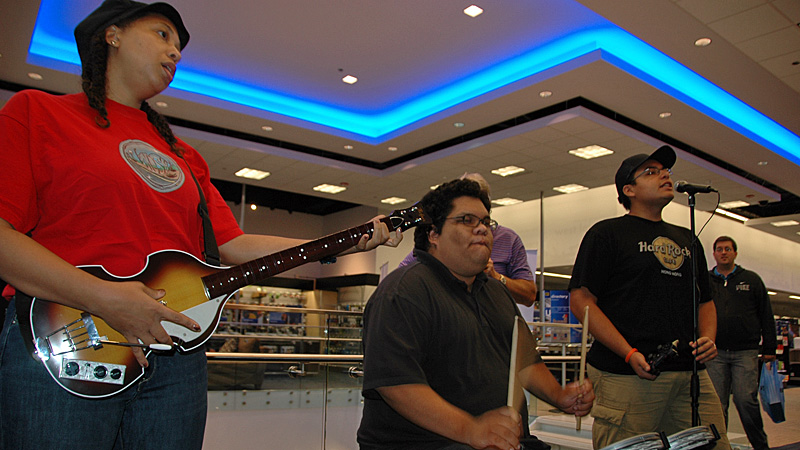 Rocking out never felt so good.

Rock Band lovers are invited to show off their skills at the DNA Lounge in San Francisco Wednesday night to help kids rock out this holiday season. The popular video game will be set up on stage at one of the Bay Area's best venues to see a show.

Wannabe rock legends are asked to donate $10 at the door and compete against their long haired counterparts for prizes and a warm feeling in their hearts.

Ümloud! is a fund raising event that will benefit Child's Play Charity. The money will be used to buy toys, games and books for children in hospitals across the globe.

The party starts at 7 a.m. and goes into the wee hours of the morning. You may want to ask your parents permission to stay out past curfew, kiddies.