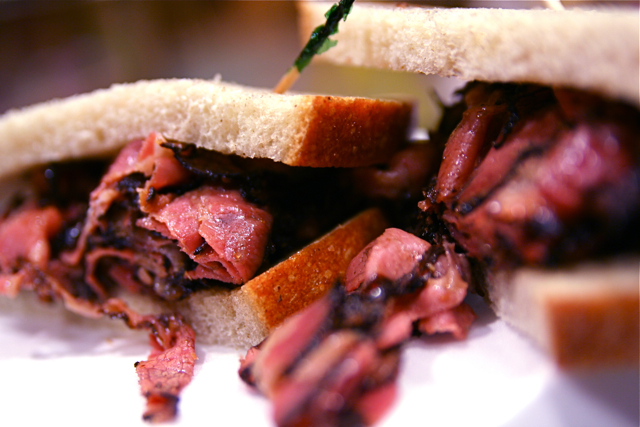 Answering the call for more East Coast-style sandwiches in San Francisco, Clare's Deli opened Wednesday in the Mission.
According to UrbanDaddy's report, they're serving "as close to an authentic kraut-laden hot pastrami or saucy meatball grinder as you'll find on this side of the Mississippi."
And we're so curious to hear your thoughts on that topic. Regardless, there's no denying the splendidly gluttonous deals Clare has worked out with 500 Club and TCB Couriers.
[UrbanDaddy]
Copyright EATRS