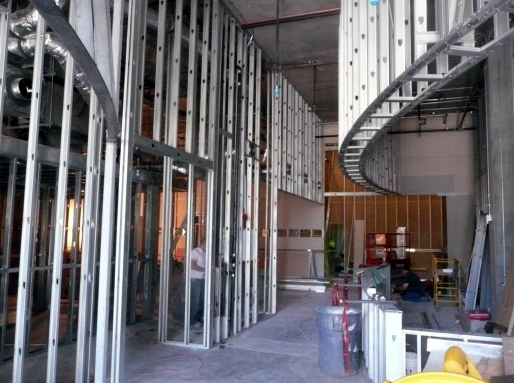 Brother blog Eater stepped inside celebuchef/ restauranteur Charles Phan's newest restaurant on the ground floor of SoMa Grand. Best known for the Slanted Door, its kid sister, Out the Door, and now the very recently-opened restaurant at the CA Academy of Sciences, Phan will open what is essentially two spaces in one -- a takeout counter for lunch, and a full-on Chinese dining room, bar, and lounge. Skip on over to Eater for the full reveal of this as-yet-unnamed, 100-seat space.
· Plywood Special: Charles Phan's Grand SoMa Grand Project [Eater SF]
· Phandemonium: SoMa Grand Unveils Details, Big Signs [Eater SF]
· Pre-Plywood Report: Charles Phan's SoMa Grand Project [Eater SF]For more stories from Curbed SF, go to sf.curbed.com.
Copyright CURBS