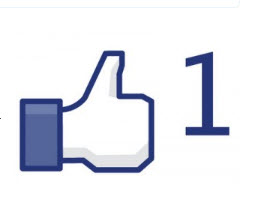 The Share has become a Like, but the Like is now even more noticable. It's complicated.
Users had better Like something -- really, really like it -- when they click on an article's Facebook button. Share has been sunsetted in favor of a more powerful Like, according to Mashable.
A full story, with a headline and prompt to comment is now the way things make it to users' Facebook profiles. The switch makes a Like more noticable on one's wall than it recently was. It also may make us all pause before deciding if we're really ready to expose a story beyond just sharing it's link.
Mashable predicts that publishers' traffic will rise with the new function. Facebook Spokesperson Malorie Lucich told them Like is the "recommended solution moving forward," favored over Share.