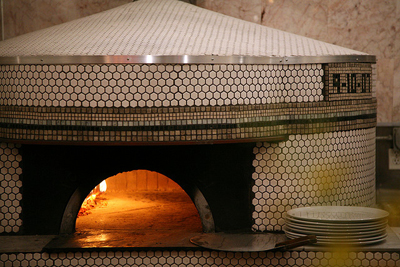 Willy Wonka had his chocolate factory and Tony Gemignani has his Pizza Napoletana.

The famed North Beach pizza restaurant is celebrating its spin off restaurant next door by ripping a page out of the eccentric candy man's playbook.

Inside Scoop reports that the mad pizza tosser will hide 100 golden tickets under pizzas for the next three days.

The lucky winners won't be tortured by the singing of any creepy orange men but instead they will get a tour of Gemignani's new restaurant.

Tony's Coal Fired Pizza & Slice House will open for business on Aug. 20 and it will serve pizza by the slice, hopefully making it easier to sneak in and get a tasty bite of pizza heaven.