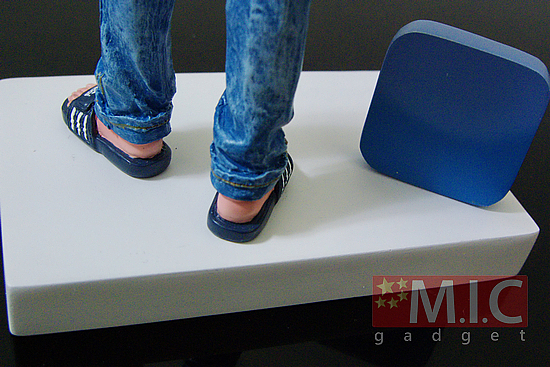 As far as clever, nice-looking, homage figurines to Silicon Valley giants goes, one Chinese company is 0-for-2 as far as getting them out the door.
First, Apple's Steve Jobs was none-too-pleased with his figurine, and a few months after that the company struck out with its Mark Zuckerberg desk-top doll, according to MICGadget.com.
MIC Gadget (as in Made in China) has issued an apology to Zuckerberg, Facebook and the latter's Beijing-based law firm. The upside? It was a simply copy/paste from the one they had to post to Jobs, Apple and its firm.
Protecting their likenesses is one thing, utterly understandable, but at least they could throw the manufacturer's a bone on the detail, if not craftsmanship, that went into the dolls. Jobs' figure had removable glasses; Zuckerberg's had those adidas shower shoes.
Maybe MIC Gadget can move on to, oh, Google's Eric Schmidt. He's on his way out and could use them as going-away-party favors.