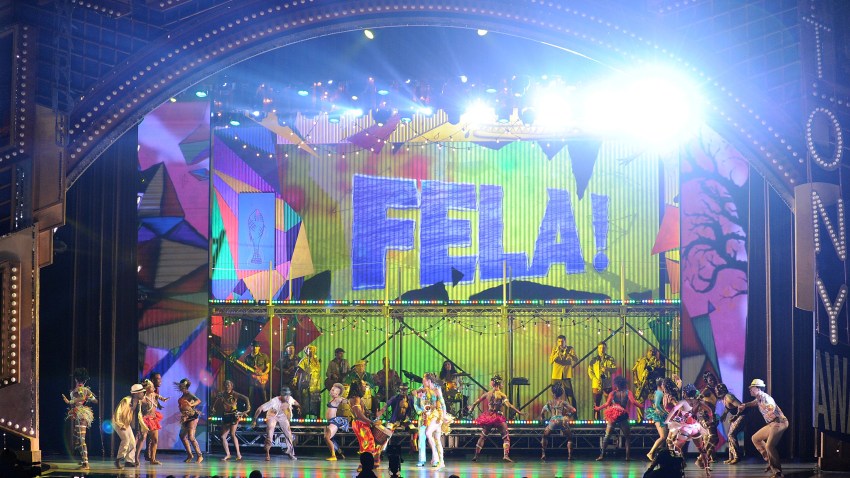 FELA! The Musical will conclude a world tour with a string of performances in Oakland in June. Tickets are now on sale for June 4 and June 6-9 shows at the Paramount Theatre.
The show helps to keep alive and expands on the musical legacy of Fela Anikulapo-Kuti, the Nigerian bandleader and activist who is often likened to James Brown in terms of his musical and cultural impact in Africa and beyond. His presence is still revered and celebrated in the Bay Area, where countless bands and artists carry on channeling Kuti's Afrobeat sound.
Presented by Jay-Z, Jada Pinkett, and Will Smith, The Musical originated off-Broadway in 2008, made it to Broadway the following year, and has since snagged three Tony Awards (and a staggering 11 nominations). It was first shown in the Bay Area in 2011 during a one-month run at the Curran Theatre in San Francisco.
Among the featured current cast is Adesola Osalakumi, who stars as Kuti, and Destiny's Child singer Michelle Williams, appearing as his African-American lover Sandra Isadore.