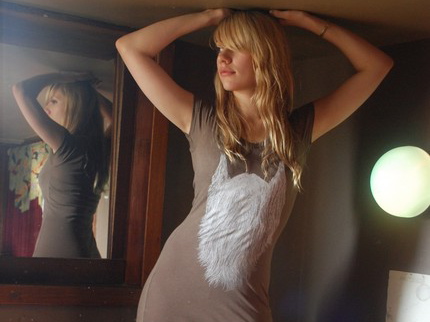 WISPY BUSINESS: Coma and Cotton has the fantastic clothing for men and women, all decorated in their signature fine-lines prints. These simply lines evoke waves, skyscrapers, hair, and so much more to improve upon already well-cut shapes. [SF Indie Fashion]

WE ALL SCREAM FOR ICE CREAM: Got a perpetual sweet tooth, but can't afford that many visits to the dentist? See if this Crocheted Ice Cream Cone will sate your cravings! It's fun and soft and you can hold it in your hands with child-like joy without it melting all over you.

CUTTING CORNERS IN CHARM SCHOOL: The oxford look-alike Ivory Wingtip shoes may seem old fashioned and esteemed, but their secretly an illusion hand-printed on canvas. How sneaky! What else would you expect from a label called Academy for Wayward Girls?