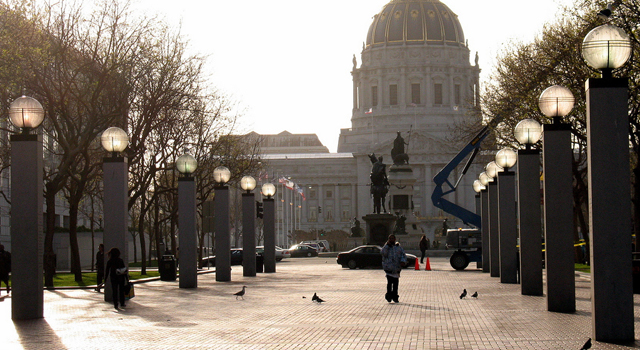 As previously reported, the U.S. General Services Administration is plotting a return to the fallow Federal Building at 50 U.N. Plaza.
The Chron says that a $121 million infusion will retrofit the Depression-era building with seismic and energy-efficiency upgrades, and get rid of asbestos. The project is part of the latest in collective hopes pinned on the Civic Center environs: the idea is that with the Art Institute expanding their footprint at neighboring 10 U.N.
Plaza and with coffee purveyors selling passersby some windy enjoyment just across from City Hall, perhaps U.N. Plaza will begin to clean up its grubby self. A couple years ago, a plan by Forest City to turn the vacant building into apartments got the guillotine; the developer's now busy adapting the old Presidio hospital instead.
Copyright CURBS