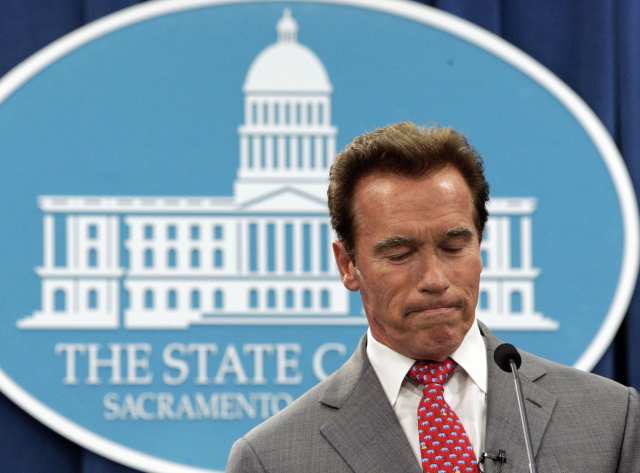 Ain't it funny how time flies?
We all say that. In fact, the meaning can vary. Consider how, say, 50 Cent or Janet Jackson use it.
For lawmakers in the state capitol - time flew right past them and into the record books when they failed this week to reach a deal on how to close California's $19 billion deficit.
Friday will mark the 79th day the state has gone without a resolution to its annual spending plan. The last record was set two years ago at 78 days.
"We are not proud of the fact that this is the latest we've gone without passing a budget," said the governor's spokesperson Aaron McLear. "We don't want this be the latest we've gone without signing the budget."
Well, they'd better hurry. The latest that a California governor has signed a budget is Sept. 23. That's next Thursday.
So, with their project incomplete and their clients (that's us) waiting for the end result, the lawmakers are working overtime to get a deal, right? Well, maybe.
Senate President Pro Tem Darrell Steinberg of Sacramento, who leads Democrats in the state Senate, hinted that legislative leaders could work through the weekend.
"Could."
Nice.
Hey folks, why don't you lock yourselves in a room and get this done? As Miss Jackson sings:
But time never ends
Let's find the time to get together once again
Someday soon
Yes, soon. Please.
What message would you like to send to your representatives in Sacramento? Comment below, send us your thoughts via Twitter @PropZero or add your comment to our Facebook page.